Gundala: TIFF 2019 Review — 9 Movies in 10 Days
What is the true essence of a superhero film?  Is it the action sequences?  Maybe at a surface level, but… dig deeper.  What's behind all the theatrics, the big studios, the big names, the big box office?  To answer that question you have to look at the reasons behind groundbreaking cultural moments in comic book publishing, as well as the evolution of mythology.
Why did the idea of a flying "super" man appeal to so many?  Why has it pervaded through time as an inspiring icon of hope and what could be?  Quite simply, it is man's desire to be special.  To see themselves in the pages of books or on screen doing absolutely amazing things.
In the past few years, we have seen the inclusion of several minorities join previous Caucasian iterations of the superhero in a mass, global resurgence of the superhero.  Black Panther and Wonder Woman are two very important movie franchises whose first films did incredibly well (in terms of box office).  This success was supported by the basis of inclusion, yes, but also well-earned due to the fact that they are lauded as fantastic films and stories that may even be better than what preceded them (at least that is what the Box Office may suggest).  Triumphant films, both of them for various reasons.
This is the spirit behind Joko Anwar's Gundala.  Yes, there is a Marvel Universe, a DC Universe, both borne of the West with Western ideals, and it does dominate globally.  The rest of the world can simply gobble up this product or explore their own lore, and strive to put their own heroes, their own mythology, and most importantly, their own people up on the screen to be admired and loved and counted on, like we do.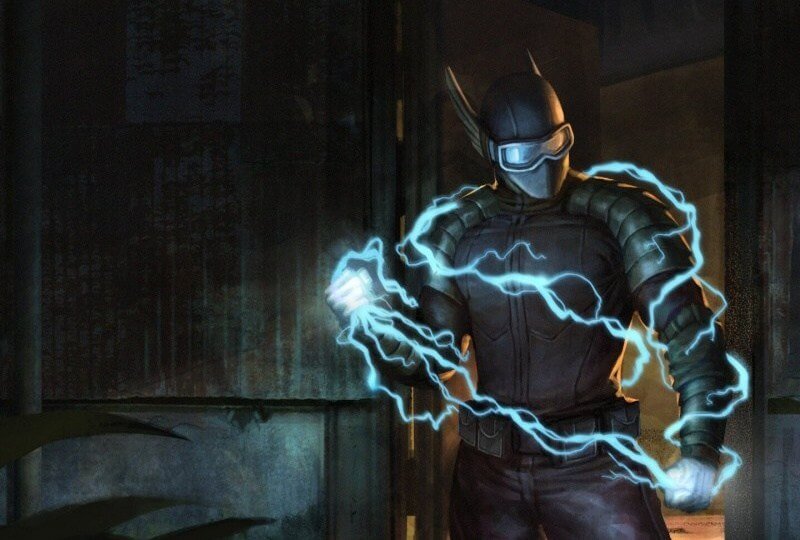 Of all places brave enough to try to make a serious attempt to cash in on this generation's fascination with superhero culture, Indonesia, boldly enters the arena with Gundala.  It serves as the first film that introduces newcomers to the BumiLangit Cinematic Universe (think Marvel or DC Comics cinematic universe, but based on Indonesian mythology and lore).
Gundala is essentially a Batman Begins/Iron Man Indonesian mash-up.  I know what you're thinking.  Any other country's attempt at the grandeur and explosiveness of what American Studios with American money can produce will be a second rate copycat product, full of horrible special effects, and bad acting in epic proportions comparably.
The makers of Gundala knew this.  Possibly a lesson learned after the first attempt at a Gundala film in 1981 entitled Gundala Putra Petir (Gundala:  Son of Lightning) failed to spawn any interest in sequels.  However, this 2019 film, written as the introduction to the BumiLangit Cinematic Universe (BCU), and much like Marvel & DC films, was written to be a part of a much bigger picture.  The BCU draws on a library of over 1000 superhero/villain type characters to choose from, and there is already 8 films slated through 2025, this being the first.
Gundala Review
Gundala is a crowd-pleaser with it's own unique style.  There is plenty of comedy throughout, as well as great fight choreography.  The humour is universal, and allows the audience to relate to the humanity of the characters, so instead of dwelling on the differences (language, locations, culture), you focus on the universal similarities (good vs. evil, learning to maximize your strength, a general sense of duty, understanding self).
This is the story of a young man, Sancaka, who we first meet as a boy who seems to be terrified of lightning as it seems to stalk him whenever there is a storm.  Sancaka witness his father's death at the hands of an evil slave-driving employer, and as he is at his angriest, gets struck by lightning, and survives.  As the boy becomes man, the director takes the time to show, for a majority of the film, Sancaka's reluctance to get involved, as he saw what happened to his father who was the leader of a revolt against the slave-driver for fairer wages, and how that event eventually costs him his mother as well.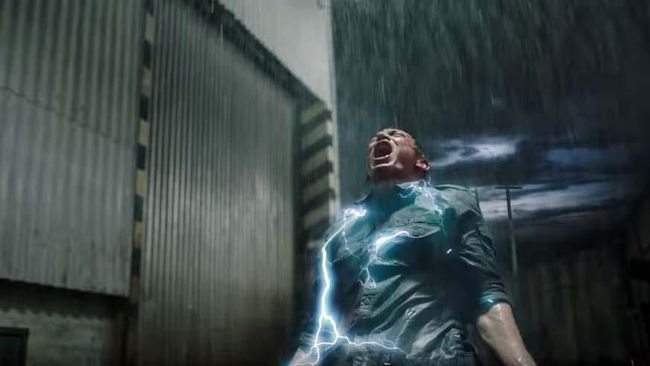 The film takes it's time to even reveal the source of Sancaka's power through a series of flashbacks.  We come to know how he got his power, but we don't know why or how he survived the lightning strike.  Cleverly, the answer to some of those questions teased in Gundala are to be revealed either in a sequel or in the feature film of one of the other BCU members who mysteriously show up to help Gundala in the last few minutes of the film.
Gundala Verdict
The director revealed afterward that due to time, location, and budget constraints, most of the impressive, but not perfect stunt choreography that, at times, involved tens of actors and several different camera movements, was all done in one take.  One will notice that the kung-fu choreography seemed a little slower compared to other genre movies of the same type.  However, knowing that it was mostly done in one take, when you see how well they are performed, it is quite an impressive feat.  Despite these constraints, as the first movie of the BCU, they knew that they had to make it good for two reasons:  To generate legitimate excitement for the sequels and secondly, so this first movie will stand up to the sequels that will most likely have higher budgets.  That being said, I did notice the over-use of one particular exterior location, but all is forgiven if the next movie is better.
In Indonesia, it premiered just a month ago.  It costs just over 2 million to make and since then it has doubled that amount in box office.  By the end of the first week alone, one million Indonesians went to the theatre to see it.  Joko Anwar knew that over half of the top 60 grossing international films in Indonesia are superhero films from either Marvel or DC.  He gave the people what they wanted.  Their version.  To see themselves and their heroes on the screen, just as big and bold as Iron Man or Captain America.
Needless to say, anyone who sees this great origin story can not deny being curious about what happens next.  I, for one, am interested to see the mythology of other cultures come to life in this way on the big screen.  It is a way for original stories to be told in an unoriginal setting.  The BCU is coming.  I hope it transcends culture just like the films of the West did.
To read more reviews on TIFF, and JFL42 from Mobster, Curtis Morgan, just click here.