Drop Top Alibi "Summer Nights & City Lights" Single Release Party Lee's Palace October 4, 2019
Drop Top Alibi is having their highly anticipated release party for their new single "Summer Night & City Lights" on Friday October 4th, 2019 at Lee's Palace in Toronto.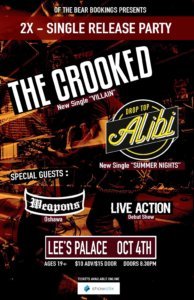 By Blending their modern feel with classic influences, Drop Top Alibi has created a timeless Rock-n-Roll experience seldom seen in the modern rock climate. Formed in June of 2016 by Brandon Gregory and Dylan Wykes, DTA have quickly become one of the most high-energy and mesmerizing Rock-n-Roll acts in Toronto. In the same year after recording their debut single "Holding The Gun" at Metal Works with Gilby Clarke (formerly of Guns n Roses, Kings of Chaos, Heart, etc.) Gregory and Wykes were able to solidify their final line up with the addition of Luc Ricci on bass and Jeff Cox on drums.
Drop Top Alibi's new single "Summer Nights & City Lights" was produced by five-time Juno award winning and Grammy nominated producer and song writer Michael Hanson (formerly of Glass Tiger). With Michael Hanson's direction, and the accomplishment of being named Rock Search Champions, Drop Top Alibi is poised to have a break-out year and completely change the playing field for modern rock music.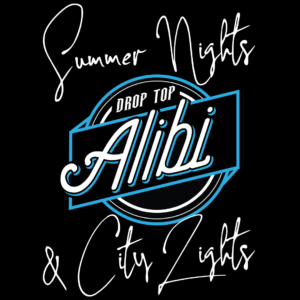 Don't miss the 2X -Single Release Party as The Crooked are also releasing their new single "Villain" and also in attendance are special guests Weapons and Live Action.
Lee's Palace
529 Bloor Street West
Toronto, Ontario
Doors Open 8:30 PM
Check out the music video for "Summer Nights & City Lights" here:
Stream "Summer Nights & City Lights" on Spotify here:
https://open.spotify.com/track/5HXOVj7Car4pLUFxIo5wF4?si=Qws2G0pbSna_zHrjzEgdgQ
The official website may be found at https://www.droptopalibi.com