Listen to Erich Mrak's Latest Single, "With You"

Toronto-based hip-hop artist Erich Mrak, 22, has been writing music and honing his craft since the age of seven. Over the past two years, he has worked at a breakneck pace, having independently released just over a dozen songs. In March, Mrak dropped a new single, "With You" — his latest collaboration with producer Bento and one of his best tracks so far.
[soundcloud url="https://api.soundcloud.com/tracks/313197008″ params="auto_play=false&hide_related=false&show_comments=true&show_user=true&show_reposts=false&visual=true" width="100%" height="150″ iframe"true" /]
Review
Mrak describes the song as being about "the indecisiveness between two people, with regards to committing to a relationship, and if it is ideal for their current lives." The production is lean yet layered, with bouncy and textured synths that never cloud the rapper's clear and measured vocal delivery. Mrak's brand of breezy and poppy hip-hop is accessible without being pedestrian. His lyrics, which center on the frustrations and tensions inherent of an ill-defined relationship, are self-aware regarding his difficulty in expressing genuine emotion, with just enough bite to keep things from being too self-effacing ("I don't show feelings / And you barely have them"). Mrak's approach to the material is playful, and the song is short and snappy enough to avoid overstaying its welcome.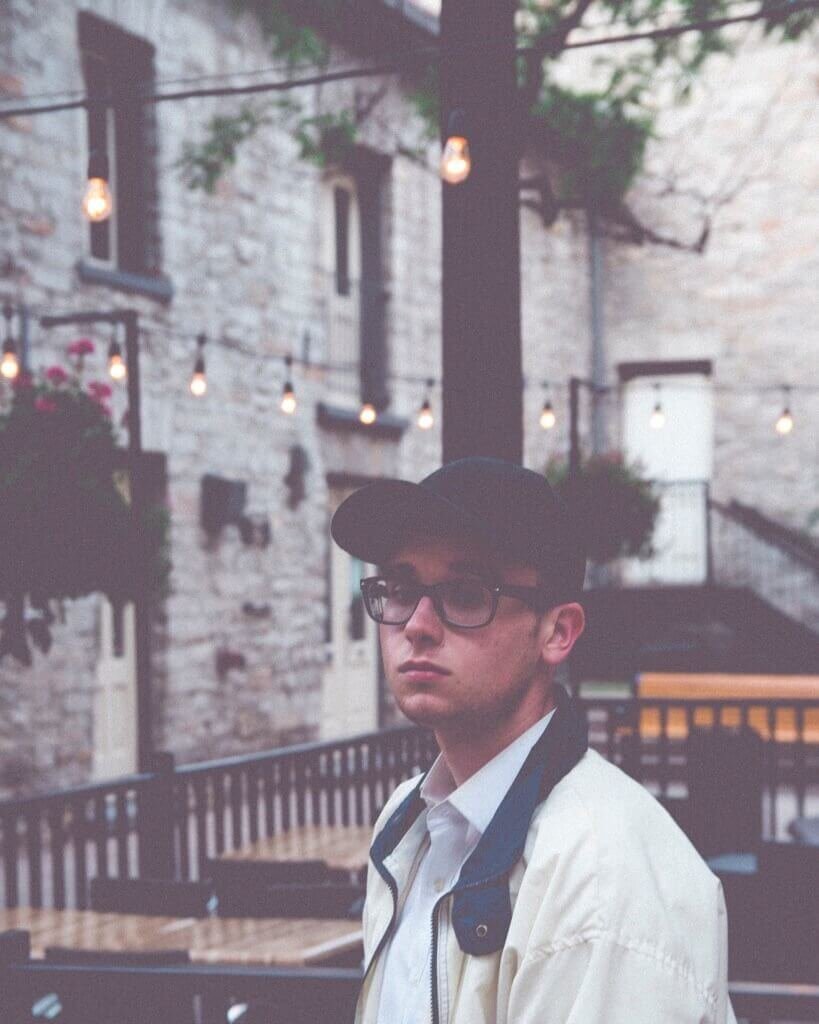 Erich Mrak is a keen songwriter and confident performer, and I look forward to seeing how he grows as an artist in the next few years, particularly given his already promising output. He has proven ambitious and dedicated to his work, and I'm sure we'll see him refine his skill set as he moves forward.
In April, Mrak performed his first headlining show featuring Toronto-based artists Camino Jazz Club, Ian Sabourin and Creo. Mrak has stated that he plans on setting up more live performances in the near future; for any updates, follow him on social media:
Be sure to visit Mrak's SoundCloud to check out his other tracks, including his collaboration with Ontarian R&B singer Maurice Moore, "For You."