A Star Is Born & The Remakes We Want To See
As we move closer to the end of summer, the 2018 "award season" films are nearly here. It is typically through the fall and early winter that most movies that will compete for Oscars, Globes, and SAG awards tend to come out, which means we're probably in for some of the highest quality filmmaking of the year in the next five months. And as is becoming increasingly common these days, one of the titles we're most excited about is a remake.
A Star Is Born will feature Bradley Cooper and Lady Gaga reimagining the 1976 film of the same name that starred Kris Kristofferson and Barbara Streisand. Cooper is actually directing the project as well, and some of the early buzz suggests it could be one of the real gems of the year. The movie is slated for an October release, though as one site points out there have also been rumblings of a TIFF premiere in September.
It's a very exciting project that frankly looks tremendous. But because we can't say much more about it until it comes out, I wanted to cover another topic that A Star Is Born inevitably makes me think of, which is quite simple: which movie remakes would people actually want? In a cinematic culture flush with remakes and reboots, the very concept is much-maligned these days. But sometimes, as with A Star Is Born, a fresh cast and an updated take actually seems like great fun. So in the spirit of this forthcoming musical romance, these are one writer's picks for a few more remakes we (or at least I) wouldn't mind seeing….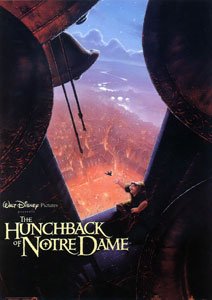 The Hunchback Of Notre Dame
I confess this is one idea I borrowed from a Buzzfeed article on this same topic. That article wisely pointed out that Disney seems pretty dedicated to making live-action remakes for most of its movies anyway, which could mean this is actually a likely project. Whatever the case, I'd like to see this animated film remade with real actors simply because I'm not sure people realize it's derived from serious literature! Victor Hugo – the same author behind Les Miserables – deserves better, and a live-action remake could be enthralling if done well.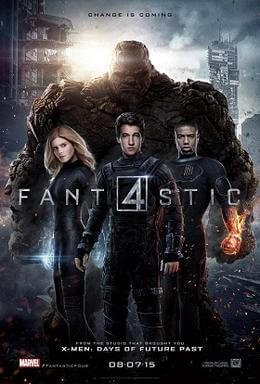 The Fantastic Four
Perhaps I'm just stubborn, but it's immensely frustrating that Hollywood has yet to get a Fantastic Four film right. These are among the most popular comic book superheroes, and it just isn't right that they haven't been successfully adapted yet. Frankly, previous efforts have just missed the mark, with the first attempt a little cheesy and the second a little self-serious. Something in the middle, with the perfect cast, might do the trick.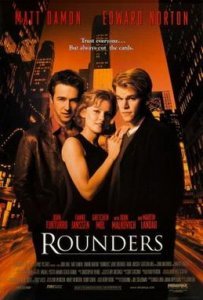 Rounders
Rounders might be a controversial selection because a lot of people think it's great the way it is. An article on great gambling movies actually pointed out that this cult classic is often cited as the reason a lot of online poker players got into the game in the early-2000s. Still, it might be a good idea to update the film now that so many more people understand and care about poker. It's one thing to ask newfound poker fans to go back and watch Rounders (most probably won't find time for it); it's another entirely to simply re-up the film. Though, granted, it would be tough to do justice to the original cast of Matt Damon, Ed Norton, and John Malkovich.
The Three Musketeers
The most recent Three Musketeers film was dreadful, and shouldn't really bear mention. And a 1992 Disney version, while actually quite entertaining, was perhaps a bit too family-friendly to really do the story correctly. A more serious film based directly on the work of Alexandre Dumas would be a fascinating project and could be just the sort of large-scale historical epic we seem to have been lacking for several years now. I'm always partial to film, but the Dumas novel is rich with material and the potential for added side stories, so it's also worth considering that The Three Musketeers could make a terrific series.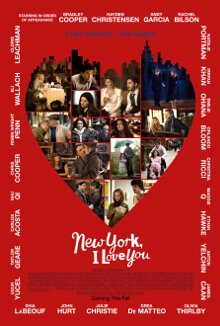 New York, I Love You
This is a film not too many saw, but one that should be done far better. Following in the spirit of Love Actually, a series of films including Paris, Je t'Aime and New York, I Love You sought to combine intertwined romantic vignettes with city characters and cultures. Paris, Je t'Aime actually earned some critical acclaim, but New York, I Love You was more or less a disappointing, cheaper version of the same concept. Given the limitless wonder of New York and the rich ensemble of characters that can be created there, this is an opportunity that should be seized again. It's a long shot, but a Love Actually quality ensemble romance could just come out of it.