2019 JFL42 Review: Jay Pharoah & AJ Foster
Jay Pharoah
There is strength in knowing what your strengths are.  Some comedians know this, some don't.  The difference could be the thin line between success and failure.  Jay Pharoah is aware of his strengths.  People, I'm sure, have been telling him for years whether it be directly to his face, by the sound of their uncontrollable laughter, or through their wallets.
One need only look at the ups and downs of Jay's career to know who he has been (conquering YouTube with his raw, but incredibly accurate impressions of your favourite celebrities; flipping that success into a featured position on the biggest, longest running weekly sketch show in the world).  But is that it?  Where is Jay Pharoah headed?  Or is he only as funny as his latest caricature?
Not if he has anything to say about it.  Yes, his post-SNL vehicle on HBO was cancelled after one season.  And yes, since then, he has been cast as a supporting actor in several movies and shows that you've never heard of.  But he's not finished.  As one of the "42" for the 2nd year in a row at Toronto's annual JFL42 Comedy Festival, he came to show you where he wants to go.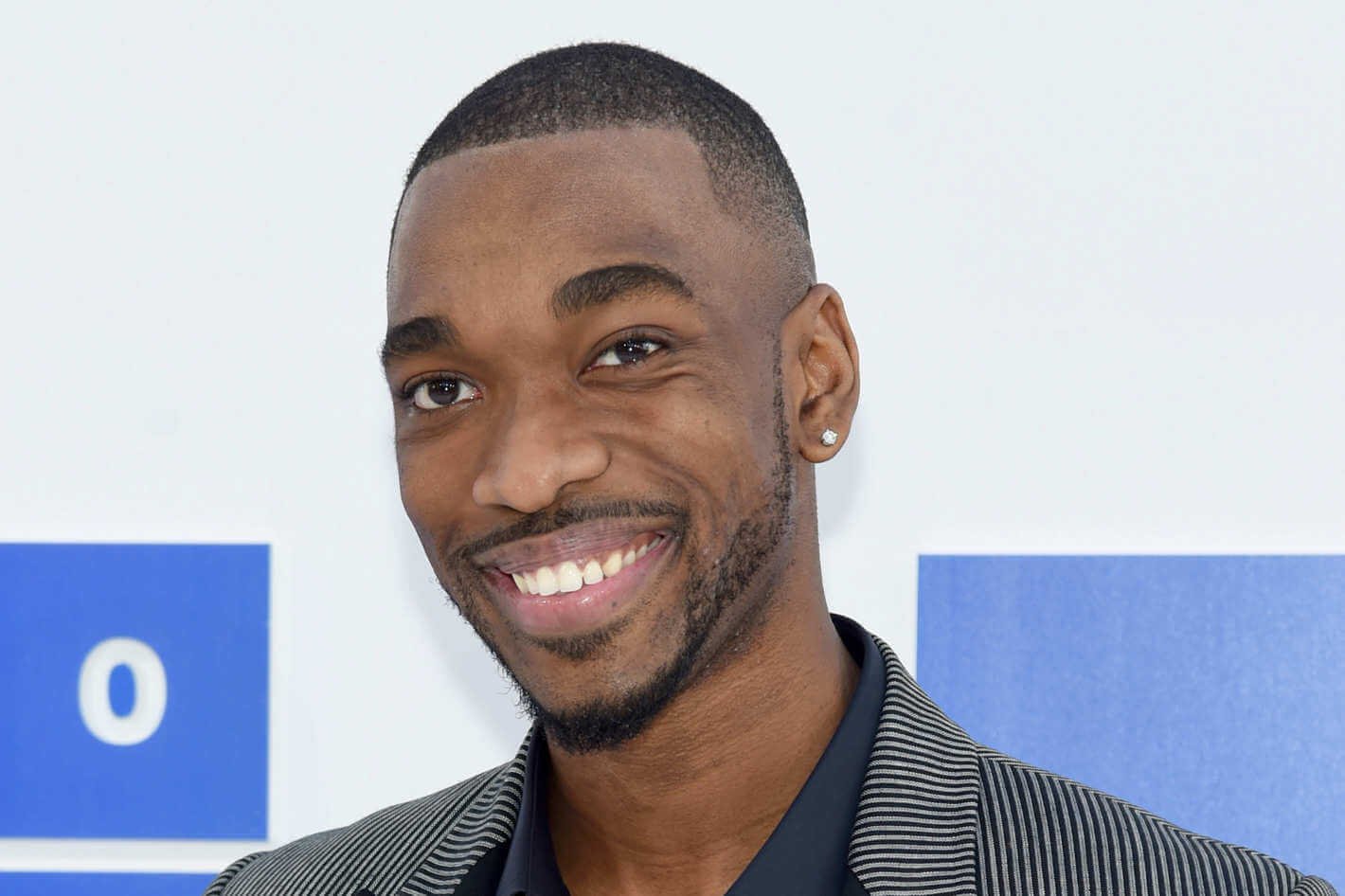 What Jay Pharaoh wants is to be a great stand-up comedian who is really good at impressions.  Ask yourself, though, when is the last time you saw that?
Oh yeah, Russell Peters.  Okay, well, who was before him?
You may have to go back as far as the great Rich Little, but he is known mostly as an impressionist/showman.  So, for argument's sake, lets just say Russell Peters does great ethnic/non-celebrity impressions and tells great jokes.  This is probably one of the reasons he achieved the status he did as one of the highest paid comics in history.
Jay…. is a great impressionist.  Probably the best.  And he showed that again last night at the Queen Elizabeth Theatre.  He literally killed every impression, from Justin Bieber to Drake to Barack Obama.  Just like he always does.  As someone who was at his show last year, this reviewer wanted to see improvement on the other aspects of it.
Although Jay got a few mid-level laughs from the audience as he went through his material, it actually felt like the jokes were the commercials we had to sit through to get to the best part of the show, the impressions.  There is, of course, a way of integrating the two aspects into one solid block, however he only successfully achieved that a few times.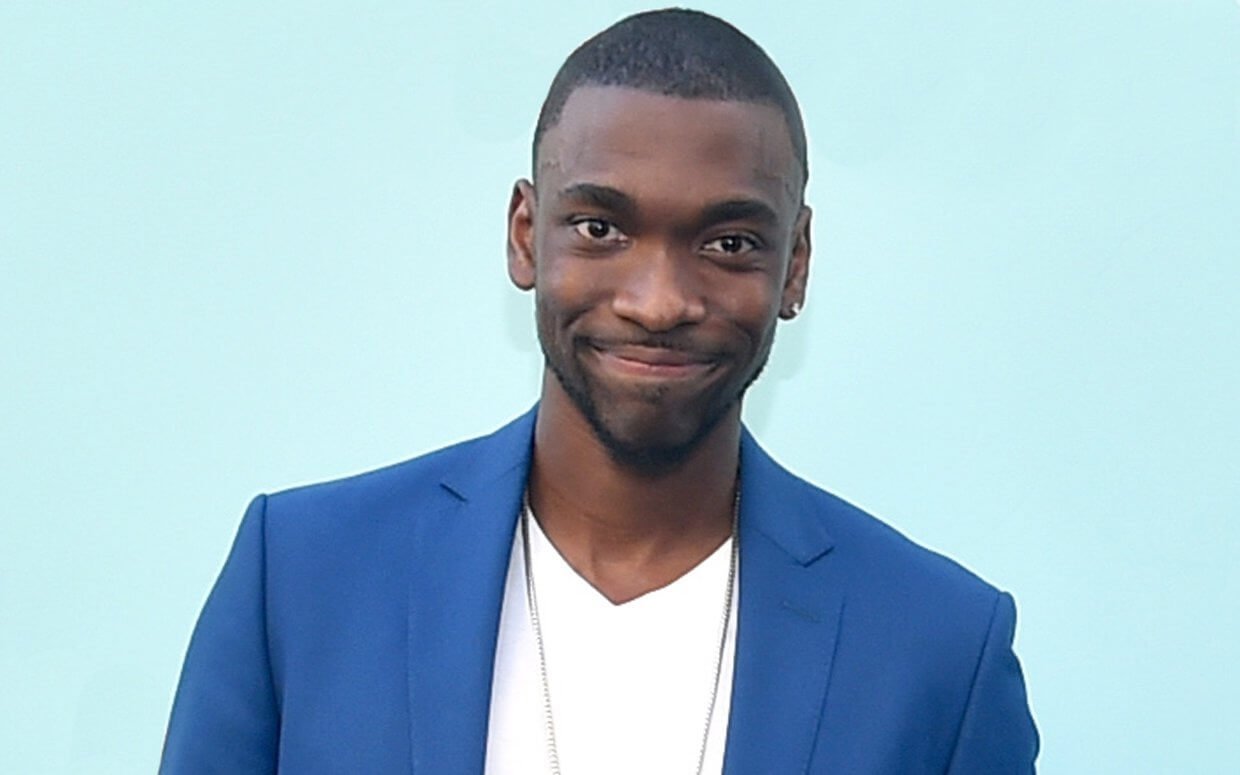 While we love to hear and see him do Denzel Washington #metoo-ing a female fan, I just wish the build-up to the impression was just as entertaining.  Jay is all over the stage, and all over the place during his set.  At times his jokes, antics, and segues made as much sense as the picture at the top of this page.  The realest moment of his show and the freshest, most audience-satisfying part was neither an impression or a joke.  It was halfway through the show, halfway through a joke, when Jay looked down at his crotch only to realize that his fly was down for over 45 minutes and none of us told him.  His true honest reaction lifted that room to an elevated high that was both communal exhalation and a moment of true recognition.
We were finally seeing an honest, true reaction from Jay Pharoah, not an impression and not Jay Pharoah trying to trick us into believing that his true joke telling style just happens to be identical to the greats.  When Jay wasn't doing impressions, I saw a lot of Eddie Murphy, a ton of Richard Pryor, some Kevin Hart, and ALL of BET Comic View.  Think about that.  Where… was Jay Pharoah?
Casual comic fans, people who just want to laugh, would probably have a different review than this.  I am not a comedian.  I don't pretend to be.  I know it's hard.  One of the hardest forms of art in the world.  I respect the shit out of it.
That being said.  Jay Pharoah, as funny as he is, is, clearly, at a definite crossroads in his career.  The way I see it, he has 3 options:  Rich Little, Russell Peters, or something even greater… something he hasn't found yet.
Sometimes, it's adversity that gets you to that next level.  I put my money on Jay Pharoah any damn day.
AJ Foster
Now normally, I don't do this but… I'm gon' go ahead and break you off with a review of the opener.  Ok, so some sensitive people may not like my review of Jay Pharoah's set last night.  Look, I can't be fully blamed for that.  See, Jay went and got this man right here to be his opening act.  I wouldn't do that.  It's literally like getting Dave Chappelle to open for Monique.  Hold on, hear me out.
AJ Foster is chill.  He is just so relaxed.  His demeanour is laid-back.  He tells his jokes in an almost monotone way, no theatrics, no antics, no yelling, no (pardon the word) minstrelling.  No explosions, no impressions, nothing.  He just comes out and talks to you.  He had the crowd in stitches and they didn't even know who he was.  Neither did I.  But I guarantee, everyone remembered him when that show was over.  You'd be hard-press to find an audience member who didn't think his 30 minute set was as good or better than Jay's hour and 15.  See, Jay that's where you f'd up.  You put a Maserati in front of your souped up Honda Civic with ground effects.  Someone is the real thing, someone isn't quite there yet (no disrespect).
AJ Foster came out and just presented well-thought out jokes, impeccable timing, relatable situations that spoke to real human experiences, and didn't have to resort to any tricks to fall back on.  Nothing but his jovial manipulation of the English language, and his crafty, hilarious take on relatable life.  In any sport, you would call this an upset.  This rookie coming out of nowhere… just playing a better game against guys who've been in the hotter spotlight longer.
It's quite possible that I wouldn't have been expecting so much from Jay if he had a different opener.  Would I have enjoyed it more?  Probably not, but it wouldn't seem as important to me that Jay up his game, sooner than later.
Next year, if AJ is opening for Donald Trump himself, … I'm in that audience.  You should be too.
Tickets are still available for more great comedy.  Head over to JFL42.com to get yours.
To read more reviews on TIFF, and JFL42 from Mobster, Curtis Morgan, just click here.