2019 JFL42 Review: Vir Das
I have to admit, although I've heard the name Vir Das here and there, I can honestly say I had no idea who he was.  I couldn't tell you what he looked like, just that his name sounded like I'd heard it somewhere before.  This, of course, means that I am currently below my quota of South Asian friends.  Because apparently, one Mr. Vir Das, is "The King of Standup Comedy in India".  That is a direct quote from The Times of India.  I know what some of you might be thinking:
"C'mon, but that's just India."
First of all [in my best Kevin Hart voice], that is a pretty naive statement since that "little" country is currently home to 17% of the earth's population in comparison to Canada (less than 0.5%) and the US (just over 4%).  So…. just based on per capita, that is a LOT of standup comedians Vir had to overthrow.  Like, a LOT.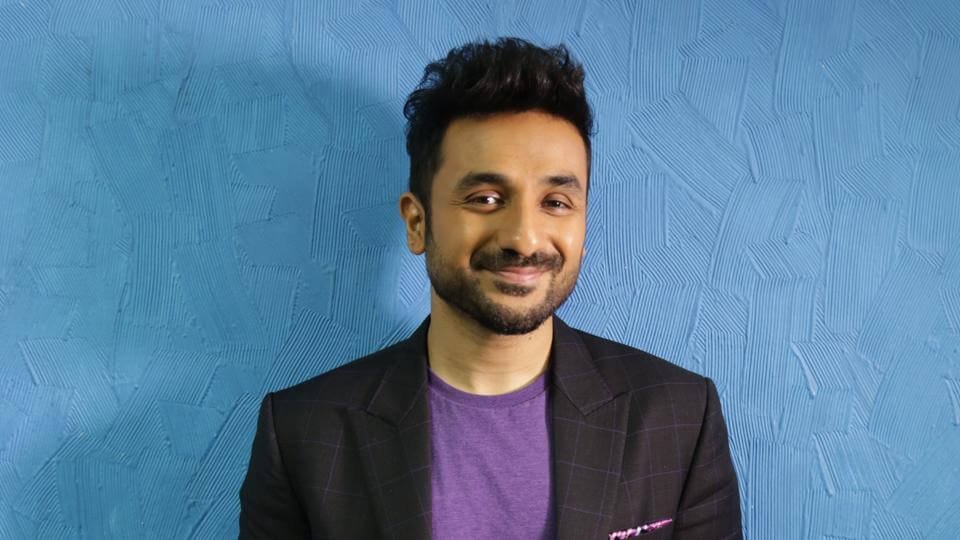 The thing about that fact is that those numbers don't even account for the people of South Asian decent that have populated the rest of the world.  In Vir's own words, "India is the largest exporter of Canadians in the world."  (Think about that one for a minute, it'll sink in.)  Because of this, Vir is known around the world.  He may very well be the biggest comic on the planet because of this very fact.  In the next three months alone, Vir will be taking his "Love" Tour back to India (for a live taping for Netflix), then to California, New York City, Amsterdam, the UK for several shows, Sweden, Denmark, Norway, Ireland, France, Belgium, Greece, Saturn, and I believe Ursa Major.
But before all of that, the AMAZING people behind JFL42 brought him to Toronto to test his new material on a few friendly audiences before the Netflix cameras start rolling on his third standup comedy special.  This is what I love about JFL42, and Toronto itself, really.  The JFL42 festival team, doesn't just go for the big North American names you know.  They, like the Toronto International Film Festival that precedes it, scour the planet for the best.  They cater to the population of the city by showcasing comics with international flair and appeal.  I know what it feels like to see yourself (a minority) represented on an international stage.  It's a beautiful thing.  It truly is.  And although I didn't understand ALL of the references or know the HUGE Bollywood actor that Vir apparently resembles (Ayushman Khurana), I thoroughly enjoyed hearing the giddiness, applause, and excitement from the members of the crowd who not only knew these references, but lived them in a country that they have made their own.  Although I didn't burst out in laughter, I was still left with a very happy feeling, for them, and for myself to be able to live in a country where moments like these can be witnessed.
Don't get me wrong, Vir is very funny, no matter where you come from.  Not to mention smart (he has a doctorate), and willing to push boundaries.  He started his "Love" show being very candid and honest about marriage, and the difficulties of it, particularly his own.  He touched on his first love, and then ended the show on an optimistic note about his marriage which I won't spoil for you.  This style of revealing, raw auto-biographical stand-up was perfected by Mike Birbiglia, most notably in his very reflective, poignant, and touching (yes, touching) standup comedy specials, "What I Should Have Said Was Nothing", and "My Girlfriend's Boyfriend".  Both are must-watches if you want to understand the marriage between tragedy and comedy and if you want to see just how far the art form can truly go if done right.
The best standup comedy shows, in my opinion, are the ones that make you laugh AND cry.  This, I believe, is why we love watching comedic actors venture into dramatic roles (Tom Hanks, Robin Williams, Adam Sandler, Jim Carrey, Jamie Foxx, etc.).  We believe in their ability to make us feel things… more than anyone else.  Mainly, because at some point they MADE us laugh.  We had no choice.  And when we looked around the room, almost everyone else was laughing too.  We were collectively looking at ourselves, at life, at sex, at death, at… whatever… and we were all… laughing… together… and it was okay.  Now, the polar opposite of laughter is crying (a universal truth that we can all relate to no matter where you're from).  We go to the movies, we watch shows, we go to theatres… because sub-consciously, we want to look at the difficult parts of being human, and we want to cry too… together… and we want it to be… okay.  So, why not look to the masters of one of those for the other thing too?  I didn't think it was possible, or natural… until I saw and felt what Birbiglia was attempting and quite honestly, pulling off… honestly.  The experience is quite cathartic — which, in my opinion, is the benchmark of any great performance.  The answer to the question — were you moved?  Those specials, to me, are the blueprint to where standup comedy is inevitably heading as the art form attempts to evolve.  I would be surprised, judging on how Vir began and ended his show, if he wasn't a student of that very school of future meaningful, memorable, emotional standup comedy.  I just wish that he incorporated this a little more in his show.
That being said, a special thank you goes to JFL42 for continuing to have the brilliant insight to cater to the "world within the city".  I want to thank Toronto audiences for being so welcoming and diverse (in the crowd there was as many non-South Asians as there were South Asians).  And I want to thank Vir for being brave enough to be one of the few that are pushing the art form into some fresh territory as he spreads his "Love" around the world.
To read more reviews on TIFF, and JFL42 from Mobster, Curtis Morgan, just click here.