The Predator: TIFF 2018 Review
I know what you're thinking.  Another Predator Movie?!  Why?  There's been like 10 already, right?
Actually, there's only been just two movies since the first one, simply called Predator, dropped in 1987 as a major vehicle for a hulk of a foreign action star making major waves in America, known as one Arnold Schwarzenneger.  If you look down the cast list of that ground-breaking special effects, R-Rated box office smash, you may remember seeing the name Shane Black.  He played Hawkins in that movie.
What's that?
You don't remember him?
Me neither.  He was the first to be killed.  Some would say so was his acting career.  For most young actors in LA, being a redshirt is a most unenviable position.  But the joke was on Hollywood.  Turns out Shane had a talent for something other than on-screen acting:  screenwriting entertaining action films.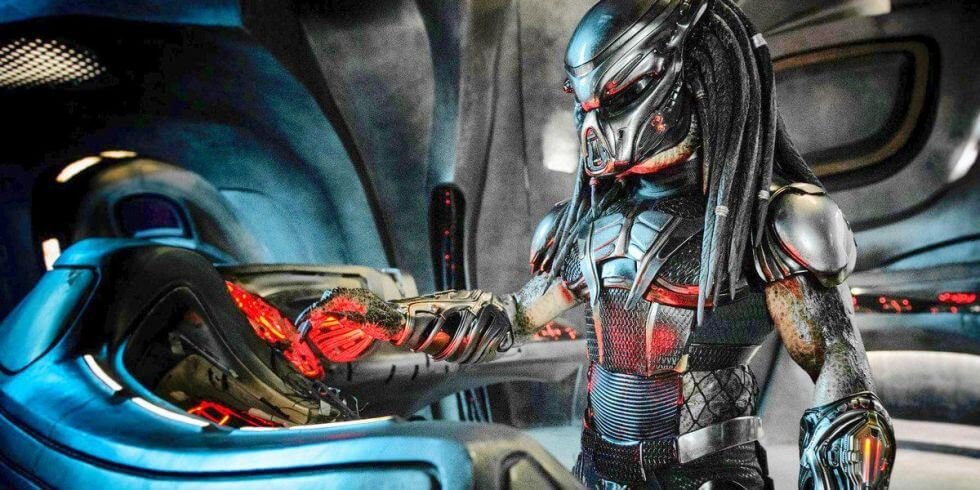 Mr. Black famously wrote or worked on screenplays for, and directed some of the greatest action films of all time:  the Lethal Weapon franchise, The Last Boy Scout (1991), The Long Kiss Goodnight (1996), Kiss Kiss Bang Bang (2005), and most recently The Nice Guys (2016).  With the exception of a couple of the later Lethal Weapons, the rest of the films in the above list are MUST WATCH films for great oddball partnerships mixed with chaotic action and exciting plotlines.
One thing all of his greatest hits have in common is that he likes to drop unlikely pairings (in terms of character) into dire situations, and allow the viewer to join in on the tension between the two or more protagonists who usually start out hating each other, and then attempt to get over their differences in the name of survival or for the greater good.  Lethal Weapon famously starred opposites Mel Gibson & Danny Glover; The Last Boy Scout — Bruce Willis & Damon Wayans; The Long Kiss Goodnight — Geena Davis & Samuel L. Jackson; Kiss Kiss Bang Bang — Robert Downey Jr. & Val Kilmer; The Nice Guys — Russell Crowe & Ryan Gosling.  He has perfected the formula of pairing unlikely partners to save the world.
Review
In his return to a franchise that sacrificed him early and left him for dead, Black's trademark formula is expanded on and elevated.  The Predator is a very, entertaining, exciting, action-filled romp with a cast of intriguing, mismatched, non-cliched characters that come together under unlikely and dire circumstances to put up a formidable fight against mankind's greatest threat.  On all accounts, although some minor reference is required, this is a Predator reboot.  It isn't necessary that you need to see any of the previous iterations in order to understand and enjoy this one.  It stands on it's own.  This movie is equal parts nail-biting terror, edge-of-your-seat action, and side-splitting humour.  Little Jacob Tremblay  (Room, Wonder) was even added to the cast to bring a family element to the film, although please note, this movie is not for kids.
The ensemble cast is rounded out by Tremblay's character's father and hero-figure Boyd Holbrook (Logan, The Host), brilliant scientist Olivia Munn (The Newsroom, X-Men:  Apocalypse), suicidal soldier with a heart of gold Trevante Rhodes (12 Strong, Moonlight), chronic joke-teller Keegan-Michael Key (Keanu, Key & Peele), Tourette syndrome sufferer Thomas Jane (The Expanse, Hung) and evil government conspirator brilliantly portrayed by Sterling K. Brown (This Is Us, Black Panther).  Holbrook was made to play an action hero.  He commands the role with ease and should be seeing more roles like this offered to him in the future.  The rest of the cast are thrown together by quickly unfolding and increasingly unfortunate events.  They all have some forms of mental health issues except, maybe for Holbrook and Munn. Key and Jane, we find out half-way through the movie have a special bond, which they play perfectly until the end.  As they face a threat that none of them have seen before, they have to figure out what The Predator wants and how to stop it, experiencing first hand the intensity of the threat, all while managing the many personality and circumstantial issues that are occurring within the group.  It becomes a constant balancing act on a fine line that could either lead to success or all out failure of their unit at any time.  The characters grow to increase their formidability and that growth is felt by the audience as the tension intensifies,… but will it be enough?
Verdict
It is the perfect marriage of the mounting tension and unexpected twist in The Predator story line and the way these characters all have to learn to deal with each other's neuroses and embrace each one's skill set that makes this movie as enjoyable as it is.  I have heard early reviewers complain about a weak plot line.  However, here's the thing:  It is a Predator movie.  I can sum up the previous three movie plots as follows:  A predator comes to earth.  A group of experts/prisoners/expendable parties are systematically hunted and picked off until there is one guy left standing.  Essentially.  Not much plot there.  These movies are not known for their enthralling story lines.  However, Black's The Predator has MUCH more going on than that.  It is definitely a great popcorn movie.  It shouldn't be taken too seriously, but it's definitely FAR from horrible.
The Predator opens everywhere in theatres on September 14, 2018.  If you are looking for a good time, see this film.  It's got a bit of everything.