Sherry Nelson: The Queen of Canada
Maxim supermodel, Canadian born Sherry Nelson has become a supreme co-host to Brian Sebastian on the prominent show "Movie Reviews and More.." Sherry left her profession in the lumber trade business to pursue her modeling and acting career, and in one short year has become one of the most sought after radio/TV hosts on the planet. 
You are a superhero, what is your superpower and why?
As a young girl I wanted to fly or be invisible. I think many young girls like myself have idolized Linda Carter's Wonder Woman or Ms. Marvel (Carol Danvers) because of their strength, fearlessness, and beauty. As a contemporary Superhero I would want to be a hybrid of these two icons but with ability to heal injured or sick humans or animals.
Your parents are celebrities, who would you want them to be and why?
I like my parents exactly who they are, I see them as celebrities in my world! They are both loving and caring, and have worked tirelessly to help others their entire lives.
You're responsible for sending a message to the world, what is that message?
Each day is a gift, and it is important to use that gift to spread comfort and happiness to those around you whether you know them or not. A smile or hello to a complete stranger is invaluable and I promise you, you will be uplifting to someone's day.
What is your biggest challenge and your biggest triumph?
Dr. Jimmy Star, Eileen Shapiro, Brian Sebastian have taken a great risk bringing me into their circle when they really did not know much about me. My challenge every day is to make them proud and hopefully add value to whatever project or platform they have attached me to.
I have really been blessed with what I see as triumphs in a very short amount of time, such as co-producer of 'The Jimmy Star with Ron Russell Show', 'Movie Reviews and More', and 'ChanceTV'.  As well as cohosting at 'Movie Reviews and More' and 'The Freaking Awesome Podcast' shows. I sincerely enjoy meeting and talking to people and I hope audiences continue to gain from these shows I am fortunate to be part of.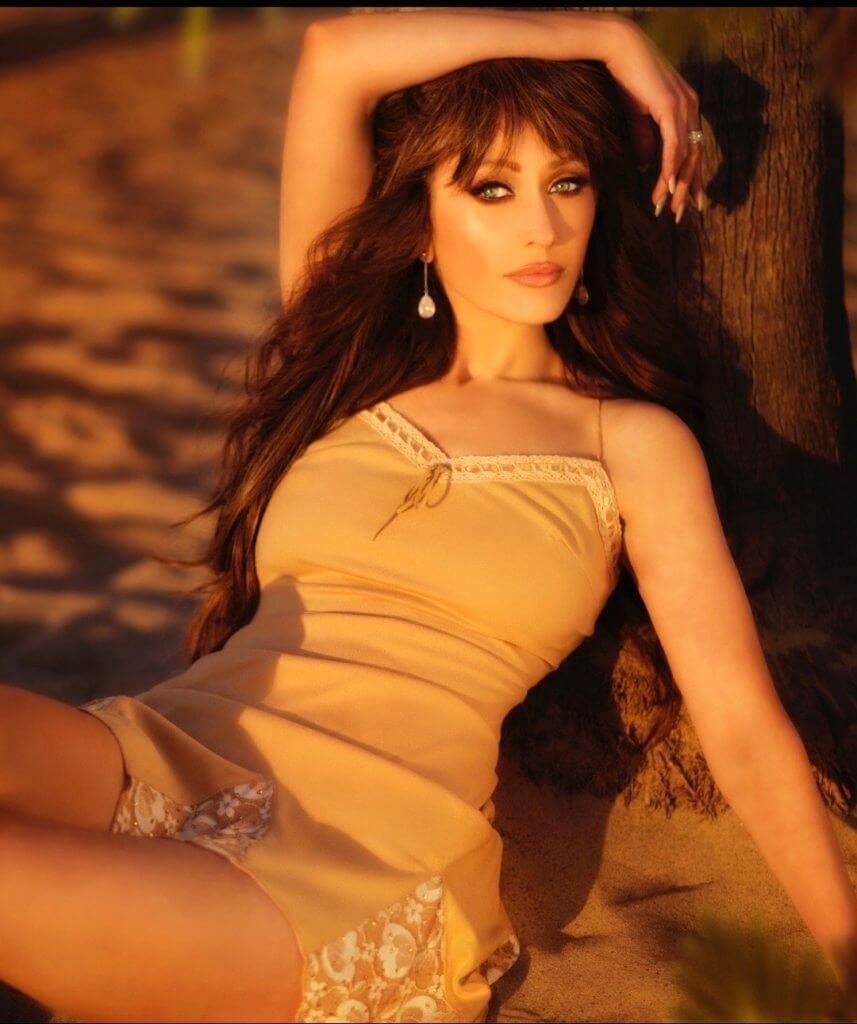 You've just went back in time, as an actress who would you like to be a leading man?
'The King of Cool' Steve McQueen!
Brian Sebastian just told you that you can interview anyone in the world, who would it be and why?
Gene Simmons! He is a very successful businessman and Rockstar!
What advice would you give to someone who wanted to follow in your footsteps?
Take a risk! Life is very short so when you see an opportunity and your first instinct is 'I would love to try that', then do it!
Follow Sherry Nelson on the web:
Instagram https://www.instagram.com/xoxosherryxo/
Facebook https://www.facebook.com/sherry.nelson.5076
Interview by Eileen Shapiro