MobToronto X SiriusXM Top Comic Auditions!
When it comes to comedy on the radio, you will never find another like SiriusXM. They own it. With every passing year, they are helping to grow the artform by holding their annual SiriusXM Top Comic contest that culminates with JFL42 in the fall.
Last year, we covered the big finale, at which the amazing talent comic stylings of Chanty Marostica took the day. Well, this year the comedy spewing engine that is the Sirius XM Top Comic auditions continued (they held 3 nights in Vancouver in May, and 3 nights in Toronto in June) and they invited MobToronto, to get an inside look at the vetting process and preview some of this year's contenders.
We got the chance to pick the brain of one of this year's audition judges, Paul Paduch of SiriusXM. He does programming, production, social media among other things. He also goes to live comedy shows and records them for broadcast. Although, he enjoys recording live shows, he states that the station prefers that comedians produce their own albums, so that the revenue stream gets back to the comedians. He added that for the younger comics, having shows recorded and aired is great promotion for them, but once they're established, it is better to record their sets for an album.
Here's what he had to say about Top Comic:
"For me it's the writing, stage presence, and overall energy. Even if someone is like low energy, it doesn't really matter, as long as their writing and stage presence is there. Those are my 3 criteria.

This year, we got a huge turn out. We got comedians hitting us up all through the year asking 'when are submissions, when's it starting? I got a new album coming out.' Every year it is getting bigger!"

– Paul Paduch of SiriusXM
We could go into all 10 of the comics we saw today, but we have to go to the bathroom collectively, so we are going to just discuss our top three. The night was a bit of a mixed bag, but there were 3 standouts. Turns out SiriusXM agreed with our picks as well.
Courtney Gilmour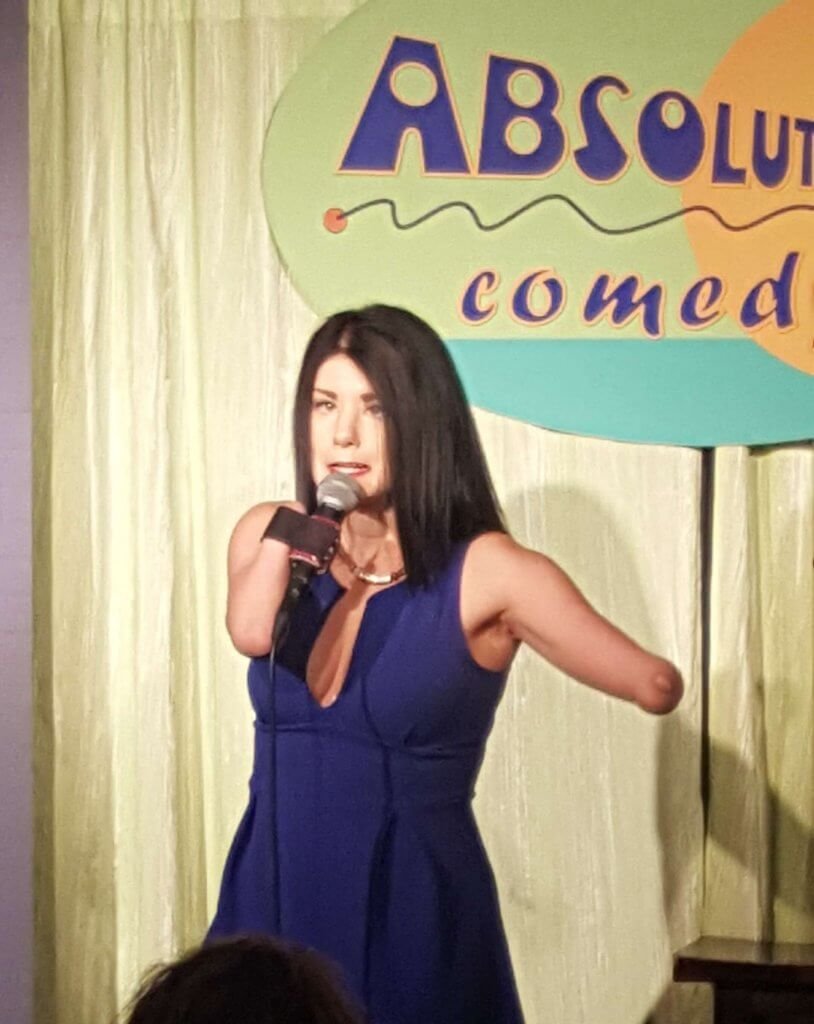 Courtney Gilmour stormed the stage and kicked off the show with cleverly crafted humour drenched in self-deprecation, thought provoking pieces, and an uncanny candour, that endeared the audience and steered them mystically away from what made us different from her, to what made us all the same. She erased the obvious physical context of what we were seeing and allowed us to laugh along with her at all the weird things, fortunate and unfortunate of the world around us. (Yeah, we can get deep over here).
We had our doubts though… simply because she was first. In competitions like these, if you are first, you gotta make an impression that is memorable enough to outlast nine other contenders that will follow you to the stage. Sweet lady "Nubsy" (her nickname for herself, not ours), blew up the stage like Kid'N'Play at a House Party dance-off. She set the bar early.
Chris Locke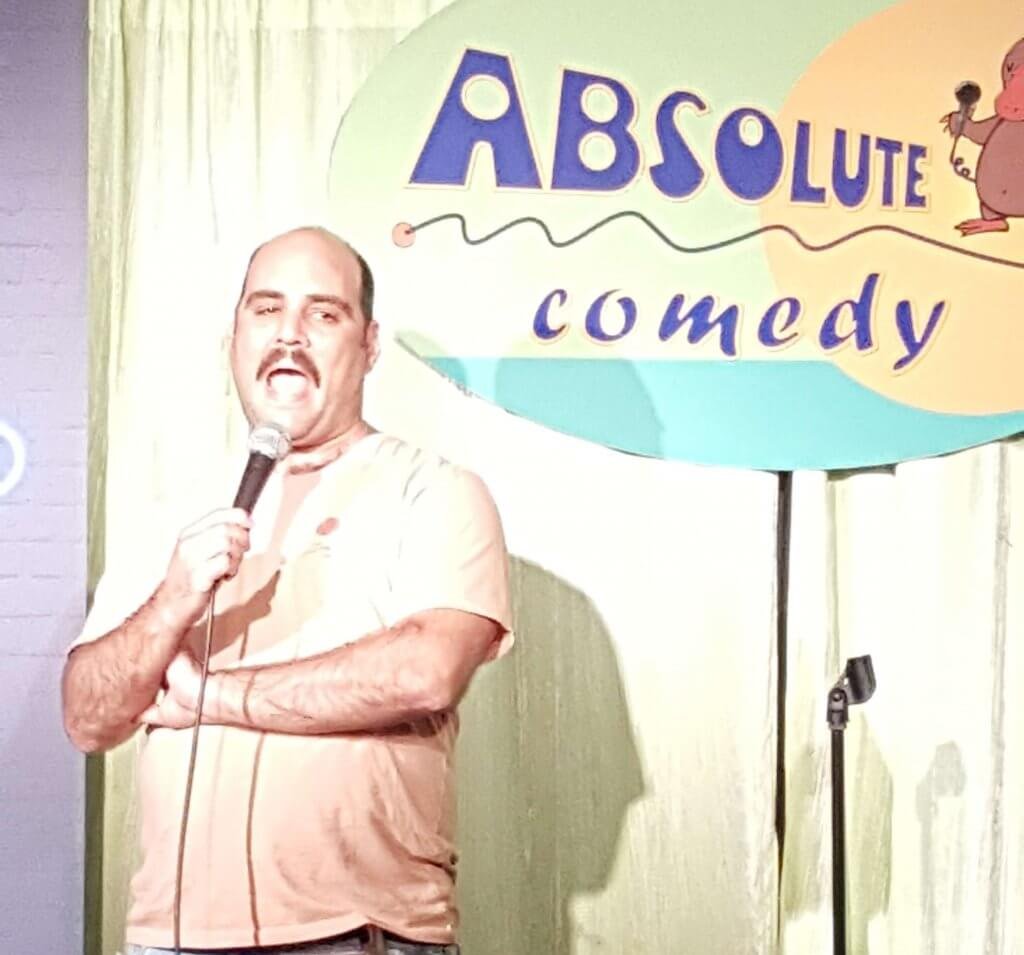 Later in the night, came an unexpected surprise… Chris "Mf'n" Locke. (Editor's Note: That's not his real nickname. That's just how you will say it after you see his stand-up.) Chris Locke is like no-one you've ever seen… except for Zach Galifianakis,… if Galifianakis wrote and performed comedy that was as consistently funny as the persona that he has crafted. If he did,… well, he'd be Chris Locke. Because, …wow.
Chris steps to the mic like a goddamn buffoon, but here's the thing… about halfway through his act, as you are close to wetting yourself, you have a moment's reprise as you realize that while you seem to be laughing at this seemingly idiot of a man, that the material is far too clever to be actually from the mind of an idiot. Then you get it. He has perfected a character and mastered material that only a character like the one he has crafted can deliver. If you try to think about the amount of cerebral work needed to pull that off, you, yourself will lose enough brain cells to become a certified non-contributor to society. So, I don't recommend it.
Instead, just prepare yourself. Chris Locke is possible months away from winning this competition, minutes away from getting a TV show, and hours away from becoming a household name.
Chris Robinson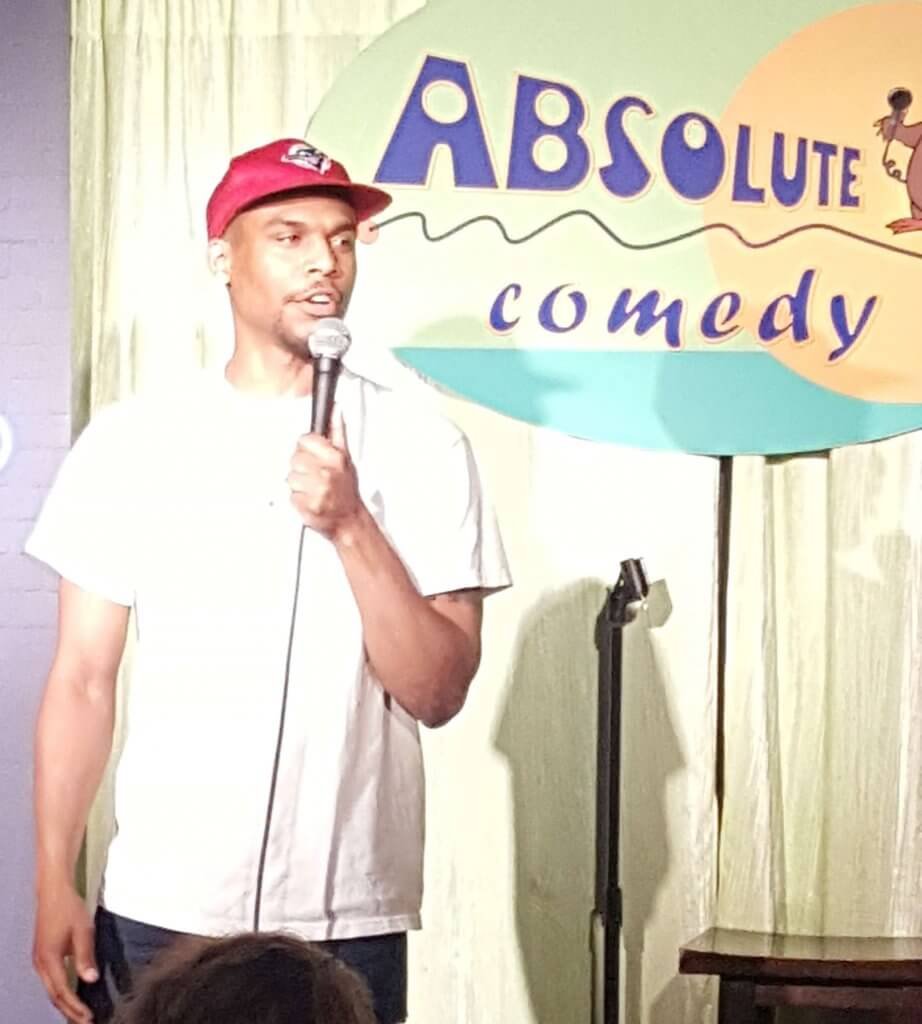 Chris Robinson hit the stage and for those of us who haven't seen him, we expected some typical BET Comic View played-out gimmicks. We were wrong. Chris Robinson has an impeccable I-don't-really-care delivery. He is subdued, and does not engage in any buffoonery what-so-ever, because frankly,… he is too cool for that shit. His material is solid. It is quality and it is satisfying. He made clear the distinction between those who hit the stage who do stand-up to make their friends laugh, and those who have their eyes set on making the WORLD laugh.
Despite that gutsy ambition that he pulls off flawlessly, he reps his set. (White people translation: He stays true to his roots.). His impeccably clever "Blax Domi" set was an instant crowd favourite and is a must-see. Watch out for this one. The King of the North is coming back for his title (he won this competition in 2016), and some of these comics, if not all of them, may be bending the damn knee come harvest time.
Who made the cut?
Silly. If you were paying attention, you would know already that our favourites matched SiriusXM's favourites, once again confirming that the Mob's Press crew is laced with comic savants. We know the good ish.
Courtney, Chris and Chris were the only comics who rose to the cream of the crop with their personality, writing, and stage presence that night. They also happen to be the only three comics that night who's names all begin with the letter "C". You can't spell "Comic Conspiracy" without the letter "C", you see where I'm going with this? Basically if you want to be a successful comic, change your name to one that starts with "C". It's pretty obvious.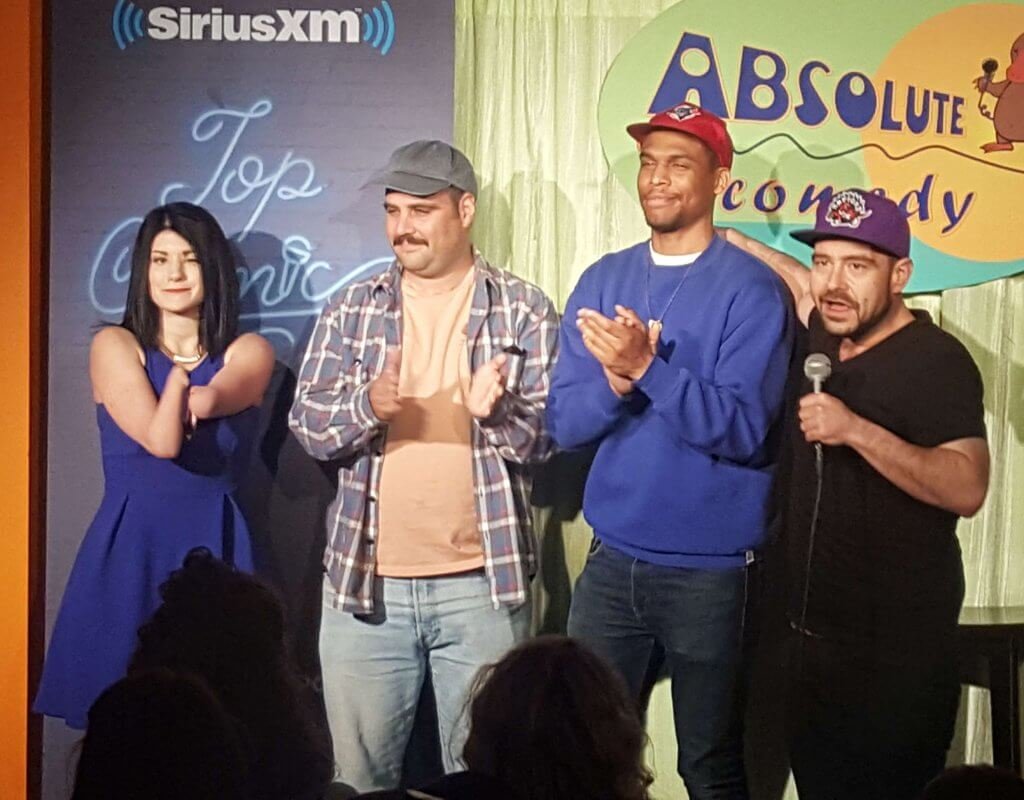 These three semi-finalists will have their audition videos uploaded to SiriusXM's Top Comic website along with 15 other contenders. Visitors will vote over a three week period over the summer. The six top vote-getters will join two industry judge-selected entrants in the Finals. These eight talented jokesmiths will perform live at a SiriusXM Comedy Gala at JFL42 on September 26, 2019 where a panel of judges will select one comedian from all the finalists who will be crowned SiriusXM's Top Comic. The winner gets a $25,000 cash prize, and a sweet development deal. Get your tickets here.
To read more reviews on TIFF, and JFL42 from Mobster, Curtis Morgan, just click here.