JFL42 kicks off today!
Just when I thought I had recuperated from Just For Laughs in Montreal, Toronto kicks off JFL42 today with an impressive 42 comedians and star headliners to make you laugh and giggle out loud.
Who will I go see? Some new faces for me this time.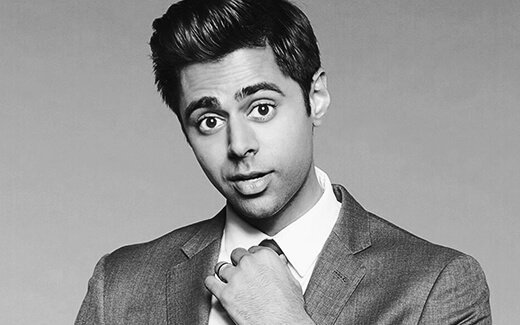 Hasan Minhaj: Homecoming King
Hasan Minhaj credits speak for themselves. His segment on the Daily Show about Syrian refugees made us all smile up here in the north and talking to the Prime Minister, well you have my vote Hasan. His one-man show Homecoming King has gotten rave reviews and just came back from an Off-Broadway sold-out run where. It's no wonder all his shows are sold out except Saturday, September 24th at midnight and they won't be around too long.
Langston Kerman & Jak Knight
Why not get 2 for one? Two comics I haven't seen perform but who's comedy looks right up my alley. Langston Kerman – I know I've seen but can't place when and where but I know I was laughing. Jak Knight will be all new to me. I love walking in to a comedy show blind and not knowing what to expect. They'll be performing September 27th venue TBA, 28th at the Comedy Bar and September 29th at the Rivoli.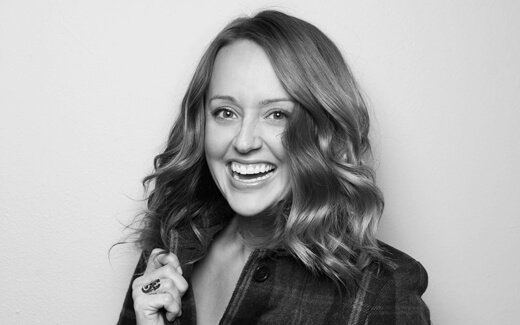 Sarah Tiana
I recently watched the Comedy Central's Roast Battle from this year's Just For Laughs and one of the comics that got me was Sarah Tiana. Don't let her pretty eyes fool you. That lady can dish it out! I can't wait to see her do a whole set. She'll be performing September 28th and 30th at the Comedy Bar.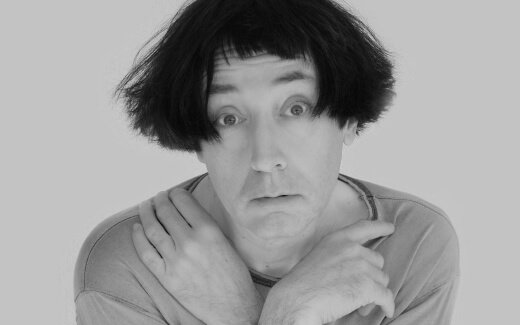 Emo Philips
Because I missed him in Montreal, I have to see him now. Emo Philips is a name well known in the comedy world. His humour, his writing, his performance are all things I have yet to experience and I can't wait. He still has tickets left September 28th and 29th at Yuk Yuk's and October 1st at the Royal Theatre.
Now, I gotta recommend my peeps from Montreal.
Derek Seguin
Over the last couple of years, Derek has been making big waves in the press. With his Montreal and Vancouver Just For Laughs performances under his belt, he's ready for you Toronto. Derek's style of comedy, his real truths about kids & family combined with his delivery is more than enough to make you go HAHAHA! He'll be playing September 29th at the Comedy Bar, September 30th at the Garrison and October 1st at the Comedy Bar.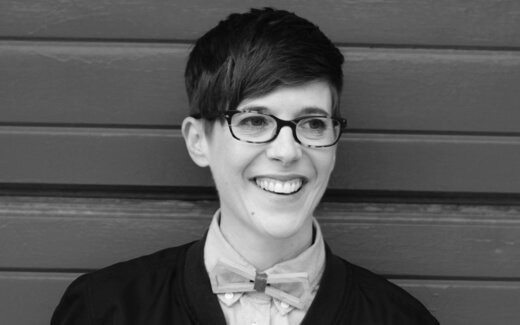 Deanne Smith
From the first time she told me to tell it to her balls, Deanne Smith has always made me laugh and one of my favorite comedians. She is a talented writer, performer and seriously a straight up funny comedian. I haven't seen her perform in a while and I'm so excited to laugh. If you've never experienced Deanne live yet, here is your chance. She is playing September 22nd and 28th at the Garrison.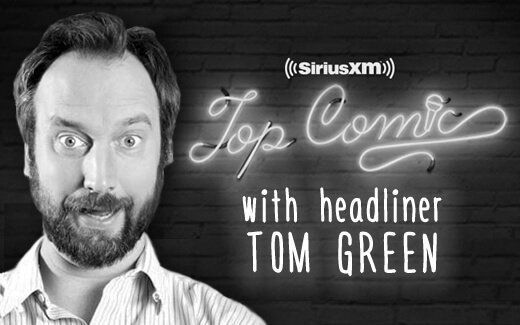 Of course, I'll be attending the SiriusXM Top Comic Finale at the Queen Elizabeth Theatre, September 29th at 7:00pm.
Apparently, this year's finale is bigger than ever as this year's winner will receive the largest prize in the competition's seven-year history! A cheque for $25,000 (to be presented on stage at the Finale) and guaranteed spots at three of Canada's biggest comedy festivals in 2017: JFL42 in Toronto, JFL NorthWest in Vancouver and the Just for Laughs Festival in Montreal. That's not all! They will be included in a televised JFL: All Access special airing on The Comedy Network. Two runners up will also receive TV spots at the 2017 Just For Laughs Festival in Montreal, as well as a double-threat show at JFL42 2017.
Crazy!
The finale will also be headlined by Canadian comedy icon Tom Green and once again hosted by Ben Miner, comic and the host of SiriusXM's Canada Laughs.
SiriusXM's Top Comic 2016 finalists are:
Kevin Banner, Vancouver, BC
Sophie Buddle, Vancouver, BC
Graham Clark, Vancouver, BC
Mike Delamont, Victoria, BC
Che Durena, Toronto, ON
Mayce Galoni, Hamilton, ON
Julia Hladkowicz, Toronto, ON
Chris Robinson, Toronto, ON
Check out what's happening in the daytime at JFL42! All new this year is ComedyCon!
ComedyCon is a brand new daytime series over 5 days within our 10-day festival. We're bringing you more than just stand up, this series will include some of your favourite comedy stars like you've never seen them before. In Conversations with Headliners, Q&A's, Live Podcasts and lots more!
Look at the talent strolling through!
Dan Harmon – Margaret Cho – Trevor Noah – Todd Barry – Jim Jefferies
Tig Notaro – Natasha Leggero – Anthony Jeselnik – Craig Robinson – Chris D'Elia – Dana Gould
ComedyCon runs through September 23 – 25 and September 30 – October 1st. Check the site for more details.
I know there will be more comedians I discover in the next 10 days so stay tuned for some JFL42 tweets, coverage and reviews from Mobtoronto and The Mob's Press.
Happy JFL42!