Review: The Foreign Exchange @ The Revival — May 27, 2016
Sometimes, you catch a good one.  It's not always guaranteed, but sometimes…. you get more than what you pay for.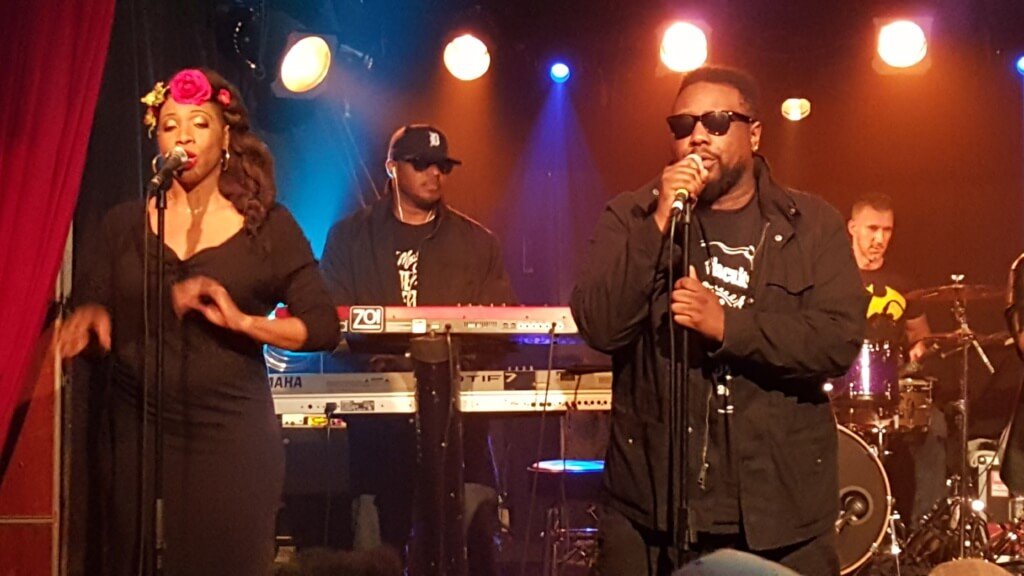 The vibe at the Revival was laid-back, but smooth like Billy Dee Williams in a Colt 45 commercial.  The chill urban 90s Hip-Hop and RnB selections being mixed by DJ TheraP was everything we needed after a shortened, yet long work week.  One look at the crowd, and you could tell that these folk were fittin' to get loose.
Around halftime of Game 6 of the Raps vs Lebron, The Foreign Exchange finally took the stage (a welcome coincidence).  They strolled into "Milk and Honey" off of their new album the Land of Milk and Honey, and then just like butter they took us on a walk through their greatest musical moments of the last decade and a few.
The crowd was mixed and hype.  The Revival Bar was perfect for the type of show that the FE crew wanted to put on.  Intimate, and tight.  Every queue and segue cleverly crafted by musical savant, Zo! (who dropped his new album, Skybreak, two months ago).  Watching, the silent-but-deadly mastermind, himself, Nicolay groove out on every jam was infectious.  The harmonious lead vocals from Carmen Rodgers and Tamisha Waden equalized the sexual energy in the room.  As Phonte put it, "Fellas, this is an R&B show you can walk into with your head held high and walk out of with your head held high.  There ain't go be no air-humping or unnecessary gyrations [sic]."
Phonte is the true definition of a triple threat.  His many between-song musings had me wondering why this guy wasn't on TV like ALL the time.  He has been credited by many rappers (including, Toronto's own, Drake) for being the original GOOD-singing rapper, plus he's as funny as the day is long, and his impeccable sense of humour and timing occasionally shows up in his recorded material (most notably "Cheatin", by Little Brother, which features both his vocal stylings and humour in equal abundance).  You can catch a little bit of what I'm talking bout in the breakdown of "Asking For A Friend" below:
And the band played on, straight through almost all of their hits and some fantastic new cuts off of "In The Land Of Milk and Honey".  Their 30 minute encore was electric, and they left the crowd wanting more, especially after Phonte took us to church and extolled to us, from the pulpit, the need for others to "put some respeck" on our name.  You need to go to the show JUST to see that.  #FlawlessVictory.  Afterwards, luckily, DJ TheraP was there to keep the vibe alive.  Amazingly, after the show, all the members of the band came out to jam out to 90s R&B/Hip-Hop until it was time to shut Revival down.
Needless to say, on this mild spring night, the Exchange Rate was high, we got our money's worth while cross-border rocking.