Nekrotronic: TIFF 2018 Review
I'm gonna be honest, what attracted me to the Midnight Madness screening of Nekrotronic is two words in this description (see if you can figure it out):  A common man discovers that he is part of a secret sect of magical beings who hunt down and destroy demons.  A new breed of demons that reside in the internet and claim human souls through addictive cell phone games are under the command of an evil witch played by Monica Bellucci.
There was no trailer, just the facts above.
This was an Australian demon horror, comedy flick with the Queen of Modern Italian Cinema, who is responsible for some of the most lucrative, sexified roles in Drama & Sci-Fi (Malena, Dracula, The Matrix Reloaded, The Matrix Revolutions).  Monica Bellucci is poured into every film she's in, like a fiery elixir that literally raises the temperature of anyone lucky enough to see her on the big screen.  Her presence on screen is impossible to ignore.  The revelation that, in this film, she was playing head demon witch in charge was too alluring to pass up.

Nekrotronic Review
Charles Colton famously said "Imitation is the sincerest form of flattery."  When it comes to film, you usually see this notion executed craftily in hommage.  The two writers & directors of this film, Kiah & Tristan Roache-Turner (Wyrmwood), admitted, off the top, that this film was a tribute to some of their favourite films like The Matrix Trilogy, Ghostbusters, and Shaun of the Dead.  So, as the film began, we expected to see some nods to those films, maybe some easter eggs.
Nekrotronic has a very creative, original idea, in terms of their unexplored marriage between the supernatural and our current obsession with technology.  The queen of hell has developed an app-based game (something like PokemonGo) that she has distributed to the masses.  The game is instantly addictive, and ultimately allows the demons in the network to infect humans through game play.  Brilliant.  Timely.  Concept.  After that, though, things get really crazy.
Our unlikely hero, played hilariously by Ben O'Toole, is recruited as, by chance, it is determined that he is a powerful Necromancer due to his family lineage.  The other Necromancers who recruit him, played brilliantly by Caroline Ford and Tess Haubrich, train him to take on the Queen herself.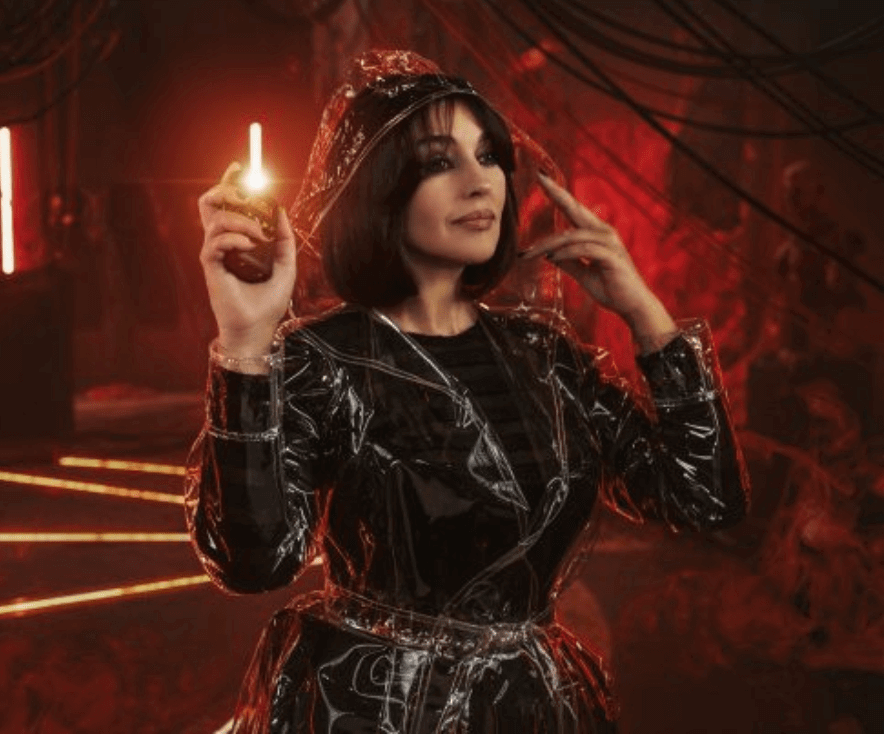 Verdict on Nekrotronic
This movie has great special effects, and a ton of action, however, I found the directors choices to not pay homage to the films that they base it on, but to directly duplicate scenes and concepts in major plot points brought me out of the film.  I found myself thoroughly enjoying some parts, but then recognizing dialogue, scenes (the lobby shootout scene from The Matrix), and concepts (the demon containment system from Ghostbusters) to be a little too spot on, especially since they were used to move plot.  It almost felt that these guys who were referencing these classic intellectual properties, hoped that none of us had seen those movies before.  I may have thought Nekrotronic was a revolutionary film had I not seen those classics that preceded it.
That being said it was a fun movie, with great dialogue, and great special effects.  One of the most original films, conceptually, at the Toronto International Film Festival this year, however it could've used a lot more of it's own creativity.