#FluidFridays features Alexandria
This past Friday, the soulful beauty Alexandria hit the stage for Fluid Fridays at the Billiards Academy. Every Friday you can catch local artists playing live music at 10pm on the Danforth. From hip-hop, steel pan to singing sirens, you can see them all!

Before going out, I did some research and got a gist of what she sounded like and what her vibe was. I discovered listening to Alexandria online is just not the same experience watching her live. Sometimes its worst. This was definitely the opposite. Her voice effortlessly fills the room with a soothing and appeasing vibe. Backed up by singer and percussionist Joshua Doerksen, the duo created a perfect atmosphere for playing pool and meeting friends.
Combining Alexandria's technique to improvise and move her voice with Joshua's ability to add the right sounds at the right time made magic in the air.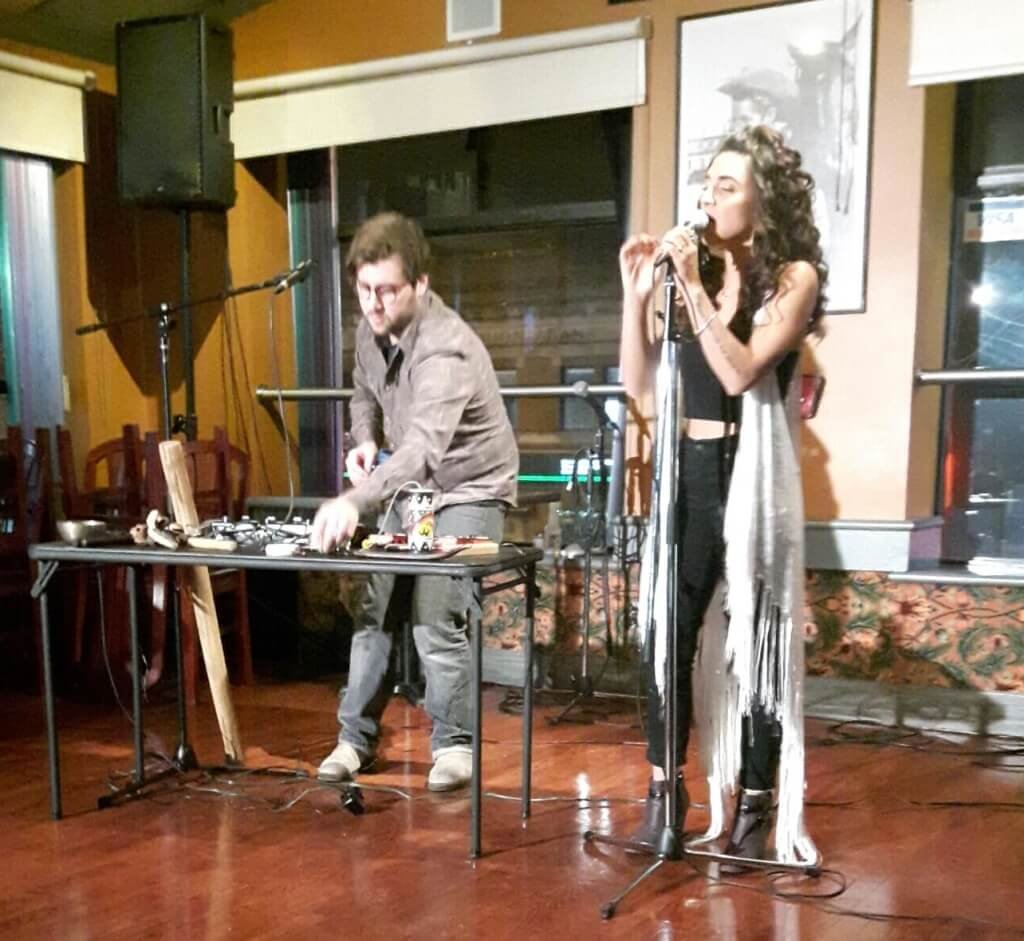 Seriously, he had lots of cool instruments that you would mistake for decor or travel souvenirs. I was impressed by his handling of each one and how different each sound was. By layering all these sounds on top of each other, he was able to create a calming, pacifying piece of music that when Alexandria's voice hit the mic, the whole experience came together.
Alexandria, although petite, can belt out some powerful notes! Her background of dance and performing on stage shows as she is comfortable and present during her performance. She is native of Toronto and already has caught the eye of big producers and media. She creates covers you'd never really think of doing in a soulful way but she pulls it off. "Wannabe" From the Spice Girls will never be the same to me.
You catch her this Fluid Friday at 10pm and the best part is: NO COVER CHARGE! Come eat, drink, play and support local talent at the Billiards Academy!
Text ACADEMY to 51051 to become a member and get your first hour of pool for free!