Bubbling Fun at Brewfest Toronto
You've heard of beer festivals but have you been to Brewfest? This was the first year Toronto hosted the Brewfest and what a great success! An exhibition of over 100 different kinds of beer from Quebec and Ontario. Does Canada like their beer? We sure do! I was excited to jump into the mix of event coverage again and I couldn't have asked for a better event.
I was greeted by Suzy Kendrick who did an amazing job at coordinating media and making sure all our needs were met. Making media feel special is always the way to go. Upon arrival, I was taking back from the size of the event and the atmosphere they created within it. As you enter, your sense are overloaded with sounds, faces, smells and so many options to choose from. Really where do you start?
Over the last 2 years, I became a cider drinker so deciding which beer to start with was tricky. So I started with back home, that is Quebec. A beer called Berliner Weiss from Les Trois Mousquetaires. It was probably my favorite one. It was crisp, light and refreshing. Brewed in Brossard, Quebec, this microbrewery has been around for over 12 years and boast many awards that speak to the quality and dedication this brand has shown its beer.
Then I moved on to Ontario and tried the Muskoka Detour IPA. Obviously a little stronger than the first but it didn't have that after taste I find many IPA's do. Once again, I started to fall in love with beer like I was 16 again. Muskoka is a brand I've seen everywhere but it was the first time trying it. The beer drinker in me definitely wanted more. Their passion for craft beer shows and resonates through the every product they put out.
The event was sold out and you learned real quick how to walk with a glass in crowd. I love taking in the crowd so I walked through the event a few times. On my third run I had to see what the fuss was about at Innis & Gunn. Just because there's a line doesn't mean it's gonna be good but this was delicious. Innis & Gunn is a brewing company based in Edinburgh, Scotland. Established in 2003, its beer has become the most popular British bottled beer sold in Canada, and second most popular in Sweden. I had the Irish Whiskey Finish, a Scottish stout matured over American oak heartwood. This brew packs a punch and is ideal for the person who loves their Guinness but wants a little something different. Find out how an accident can created this amazing brew. Read here.
Then on to the self-serve taps! I had the Royal City Hibiscus beer. They had me at hibiscus. An IPA as well but compared to the Detour, it had a slightly sweeter taste to it. The Royal City Brewing Company  offer tours of their brewery and host events in their tap-room as well. Check out the site for all the details.
Another great idea Brewfest had going on was the "Dream Keg". Every beer purchased from the booth helped raised money and showed support to the Holland Bloorview Kids Rehabilitation Hospital Foundation. Such a simple idea that worked great.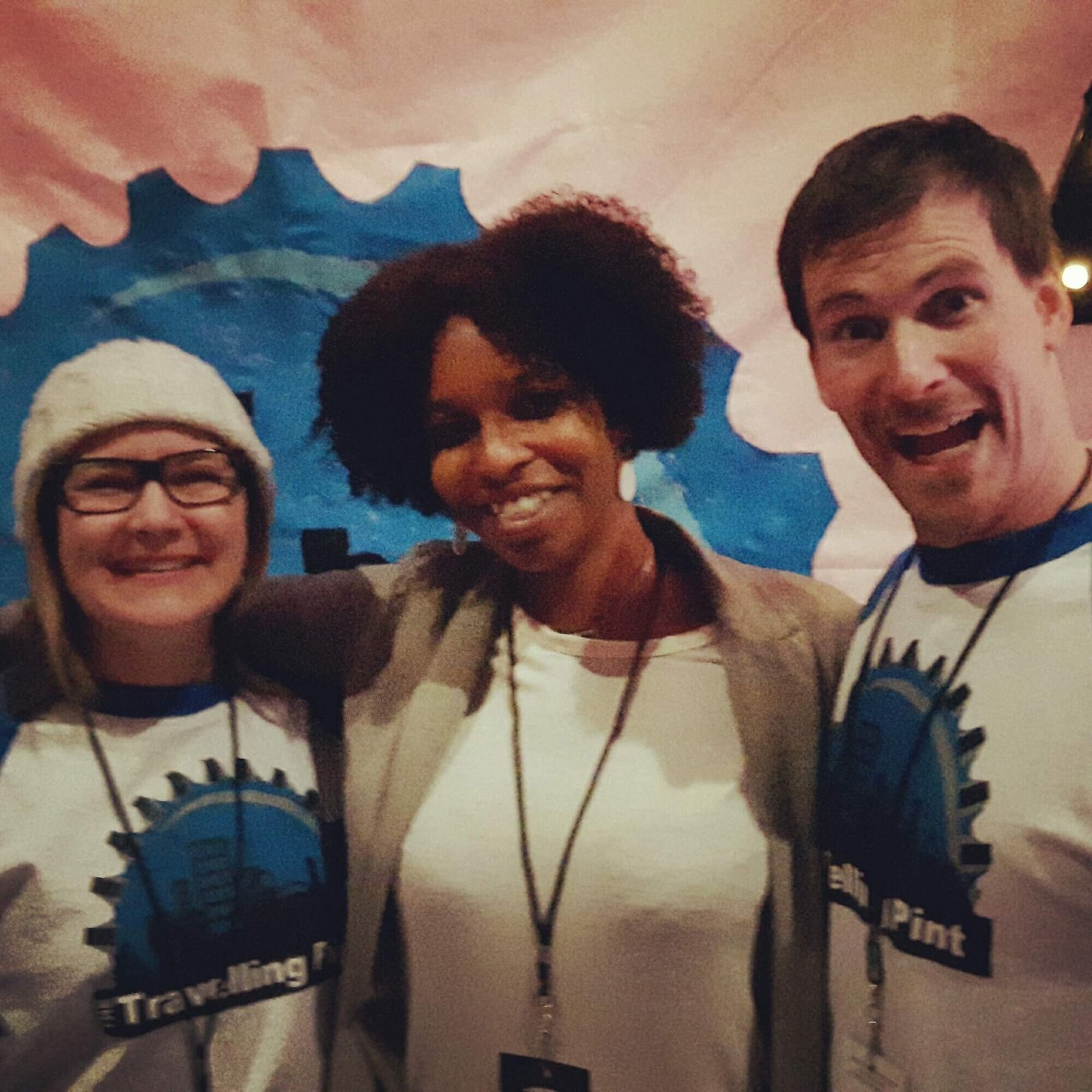 I want to give a shout out to the Travelling Pint! It's always great to meet other bloggers and covering beer around the world is just awesome! Thanks for the picture and stalk you later on social media.
The music! The music was bumping and really made my night. DJ TechTwelve was dropping the good 'ol classic hits like Skee-lo and House of Pain. It was fun to walk around and see little dance circles of people grooving and having a great time. At 9pm, DJ Grump jumped on the ones and twos to keep the night bumping and festival goers entertained.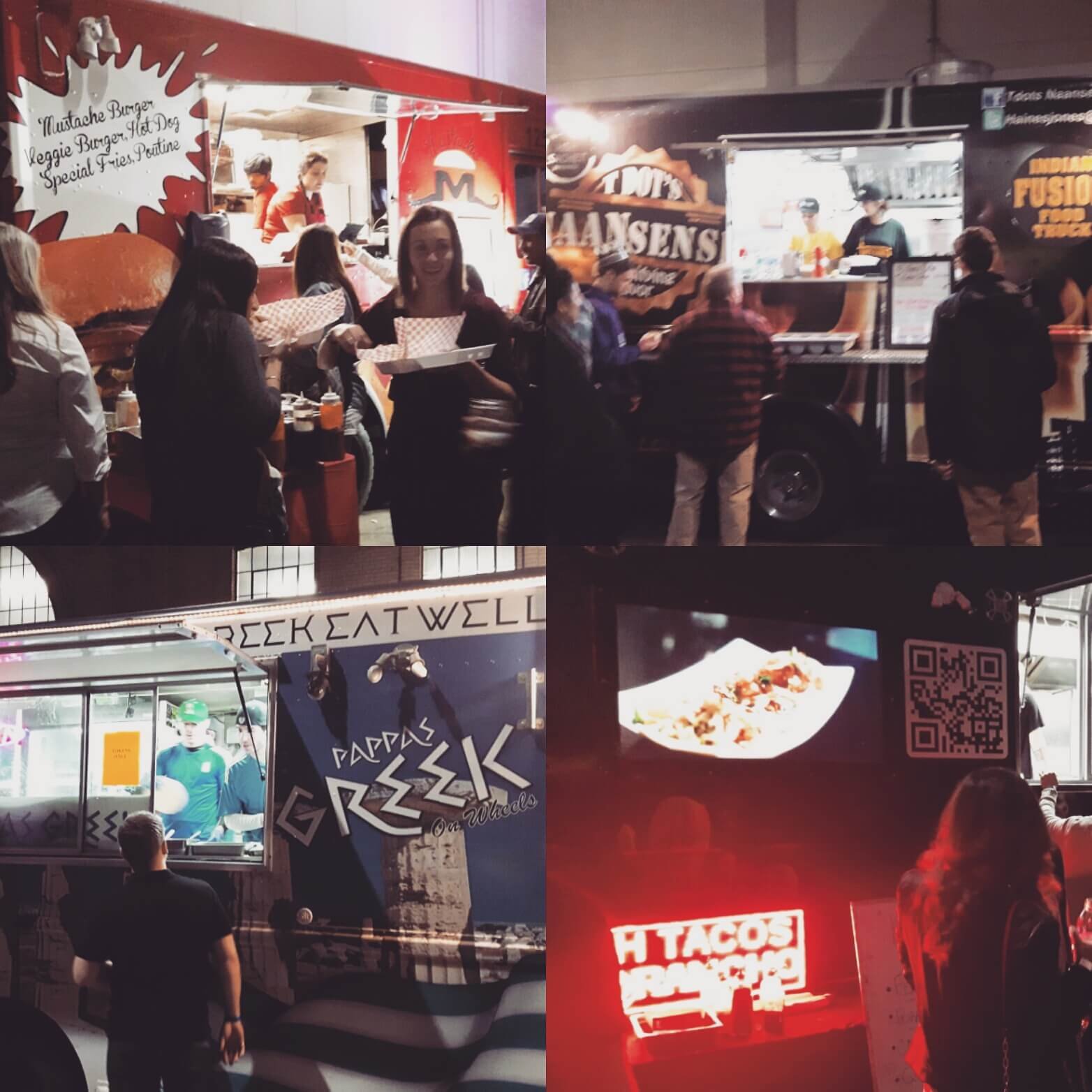 The food! This is the only part I wish there was more of. Eating food goes hand in hand with drinking especially if you want to keep going. Tacos, gyros, curry, hotdogs, burgers, fries and more. The perfect menu that paired very well with the many brews at your taste buds disposal. They had something for everyone.
Overall, I had a fantastic time at Brewfest Toronto and I can't wait until next year to see what they'll add and what new brews I'll discover.
Cheers!