The Best Black Canadian Podcasters to hear during #BHM2020
Let's start off this list with the best of the best.
But before we do. Let's give a huge shout-out and respect to an MP. For her drive in the House of Commons. To build support for a motion, calling on the federal government 25 years ago to designate February as Black History Month in Canada.

Honourable Jean Augustine! If you don't know. In 1993, Canadian politician Ms. Augustine became the First African-Canadian Woman elected to the Parliament of Canada. Now you know!
Jean Augustine, We Salute You!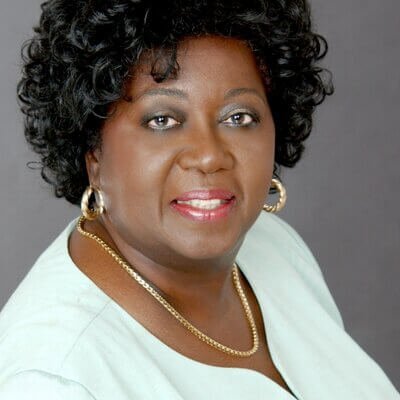 So, back on November 16, 2019. ByBlack.com announced its second year for the 2019 People's Choice Awards for Best Podcasters.

Here are the top three nominees you need to hear and discover:
1.The Ryan Holtz Show | Host: Ryan Holtz (WINNER)
Category: Entrepreneurship
The winner of ByBlack 2019 People's Choice Awards for Best Podcaster! Congratulations!
About the show: The Ryan Holtz Show – A road map to allow you, the people an intimate environment to have a safe space to allow yourself to dig deep. Our urban vibration mixed with intellectual discussion makes you feel as though you are simply listening to our host Ryan Holtz and his friends (renowned thought leaders) have a friendly and unfiltered conversation curated with a focus on confidence, business, marketing, fashion and humanity.

Your host, Ryan Holtz is an award-winning marketer, keynote speaker, DJ, evocative entrepreneur and proud husband and father. Have a topic you would like to hear or a question?
Listen here: http://ryanholtz.ca/podcasts/
Subscribe on: iTunes | Spotify | Google Podcasts
2. A Walk In My Stilettos| Host: Makini Smith
Category: Self-Improvement
About the show: A Walk In My Stilettos is an interview show of women who are sharing their inspiring stories, making a difference and leaving their footprint in this lifetime and the next.

The show is hosted by Makini Smith – a mindset coach, Proctor Gallagher Certified Consultant for her mentor Bob Proctor, 4 times published author (including the Top seller "A Walk In My Stilettos"), and mobile App creator of the "A Walk In My Stilettos" App for women looking for the tools and motivation to conquer their fears, own their story and uncover the potential hidden within.

Her passion to improve the quality of peoples lives includes making an impact in which she contributes her time spreading awareness of mindset, providing expertise on media platforms globally, and being an example of leadership by stepping into the political realm running in the 2018 Provincial Election in Ontario Canada. When she is not working with women, she is building her brand as a thought leader.
Listen here: https://awalkinmystilettos.com/podcast/
Subscribe on: iTunes | Spotify | Google Podcasts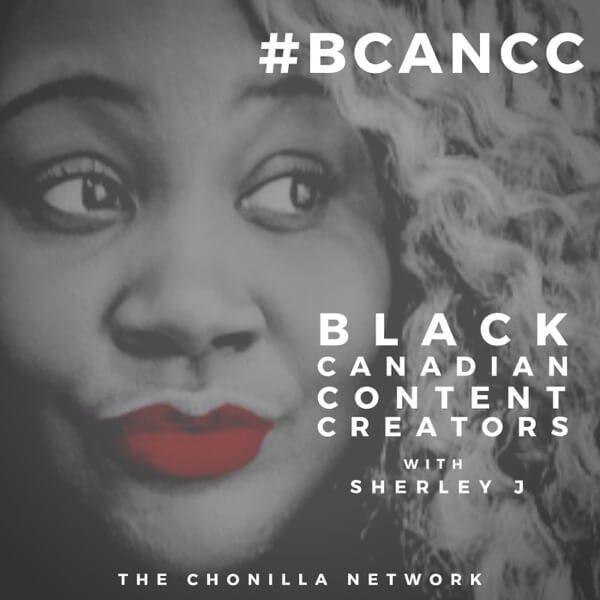 3. Black Canadian Content Creators | Host: Sherley Joseph
Category: Society & Culture Improvement
About the show: Black Canadian Content Creators is a show that is perfect for anyone looking to start their journey or get inspired by fellow content creators.

A seasonal podcast hosted by Facebook Group Founder and host Sherley Joseph (Yes, it's me. Toot Toot!). This show is an interview series that places the spotlight to a thriving community of digital or analog creatives, who identify as Black, African, Caribbean, or Mixed creators living in Canada or Canadian creators living abroad.

Learn from new or veteran Bloggers, Podcasters, Journalists, Authors, Writers, YouTubers, Photographers, Videographers, Directors, Musicians, Visual Artists, Producers, Content Strategist, Influencers and more. Discussing topics from branding, how-to start, where to start, content tips, creating through inspiration and more. BCANCC is produced by The Chonilla Network.
Listen here: https://chonillanetwork.com/series/bcancc/
Subscribe on: iTunes| Spotify | Google Podcasts