Sherry Nelson: Maxim Supermodel In The Time Of A Pandemic
Sherry Nelson, Canadian born Maxim Supermodel and actress journeys through the planet with her innocent beauty and ambience touching all she meets with warmth and kindness. Making an explosive splash in Hollywood without even trying, Sherry is destined to remain in the hearts of all who meet her forever…..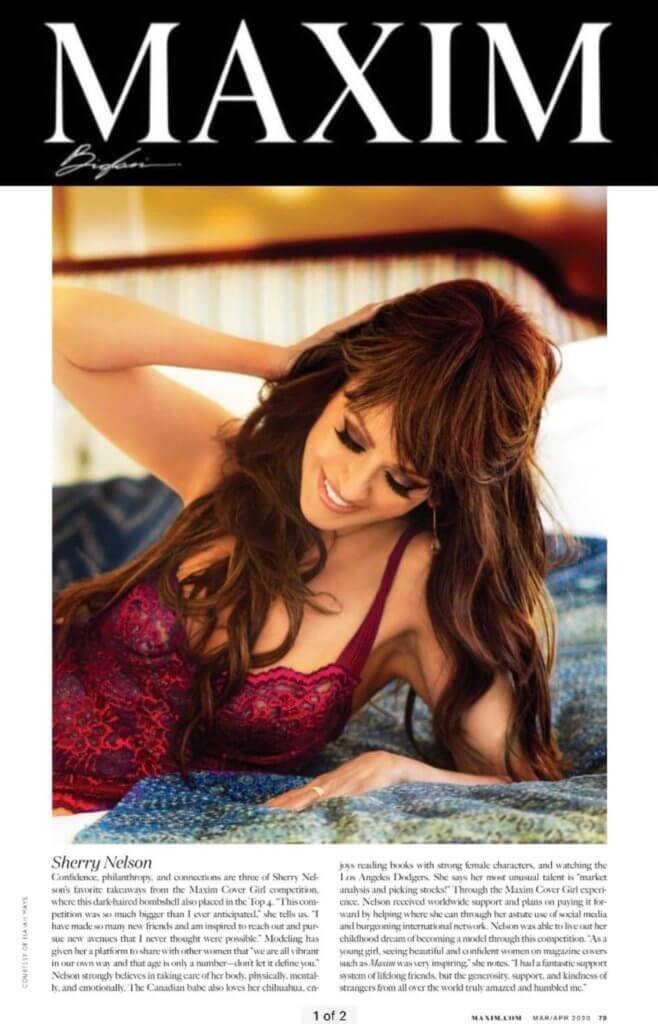 Although we live in a surreal climate, is there anything positive you have seen come out of it?
What amazes me is that the entire world is touched by this pandemic, so it is not a national or cultural shift but a global shift. The positives I am seeing are veering in two different directions ~ back to our roots and toward a new technological means of communicating. The obvious immediate technological shift is in the power of video conferencing. From its continued expansion in the boardroom to allowing some employees work from home instead of the possibility of being laid off. As well there is an adjustment to the Doctor/patient visit toward live interactive streaming video which is a big boom to those living in rural areas or those with difficulty getting transportation to doctor visits. In the realm of entertainment, there is an abundance of new podcasts turning up to entertain us while we are self-isolating. One of my favorites is BusyPatterns on Twitch TV.
Returning back to our roots is the return to family dinners, family game nights, and working on projects together during family self-isolations. There is also an entrepreneurial spirit emerging ~ young people offering delivery services for food, and medical supplies or yardwork services to help those needing assistance.
While we are all on lockdown how are you spending your time?
I am fortunate to have a great trainer, Ryan Meeuwissen, who is the MacGyver of fitness. We've been training 5 days a week and Ryan has devised fun alternatives to equipment you would find at the gym. The fresh air in my lungs during these workouts has really helped to improve my endurance and strength.
I have also been writing a lot, and have the great fortune to be writing for Turner-Banan-King Entertainment discussing finance and fitness.
If you were elected the president of the United States what would your first command be?

Being that I am Canadian I can never qualify to be President of the United States. As Prime Minister of Canada I would recognize and honor those that give most to our country ~ Veterans, Military Personnel, and Senior Citizens.
Senior Citizens have paid taxes the longest, and therefore as a Government it is owed to them to be given the best quality of life in their golden years ~ affordable housing, access to quality Healthcare, and the ability to congregate with their peers and loved ones through free public transportation. Senior citizens truly are an asset to a nation because of their experiences and a wealth of knowledge through their witnessing of historical events. This generation is such a benefit to young people and students for research of a term paper or a greater understanding of events folding in life.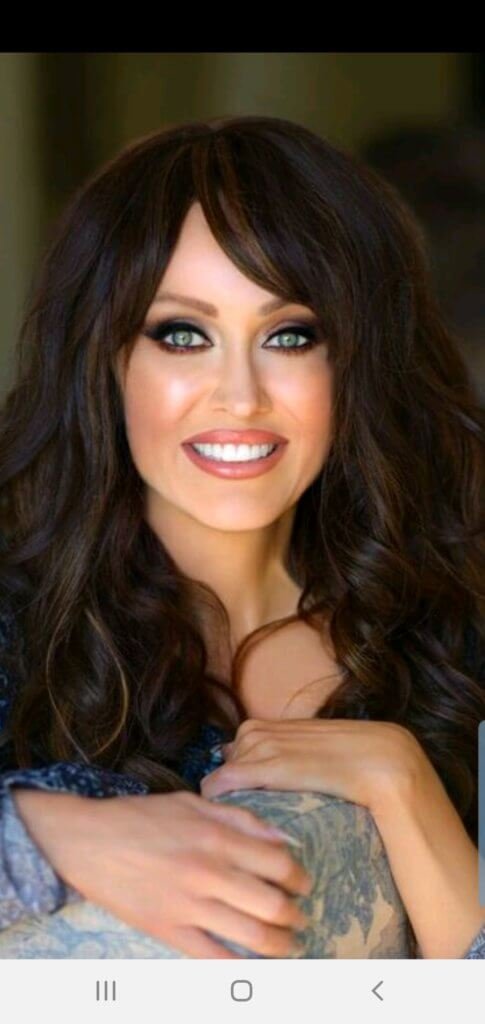 It goes without saying the ongoing sacrifices our military and Veterans have done for our nation and as Peace-Keepers throughout the world. By honoring and recognizing their service to our nation, I would ensure they also have a better quality of life similar to the Senior Citizens, but with an additional focus on healing any possible PTSD and other mental and physical illnesses incurred during their time of service.

What projects do you have in mind to accomplish in the future?
I am very excited to be working with Cindy Ladylake D'Adamo on her charity, Light Up the Love campaign. As well I have the opportunity to be in a couple of upcoming movies. I do hope to continue working with Chance Spiessbach and Brian Sebastian on their shows. I will be visiting the great state of Oklahoma to finally meet in person Rich Wheeler and Lisa Michele Ryan from The Big Rich and Lil Lisa Show!


You've been on several radio/TV shows lately….what do you like about them….is there anything you would wish to change?
Yes I am very lucky to have been on some amazing podcasts, including two from Canada!
I cannot think of anything I would change, I enjoy the diversity each platform presents. I am fortunate that given current technology I am able to do radio/TV shows from my home in Canada with so many great hosts all over the United States.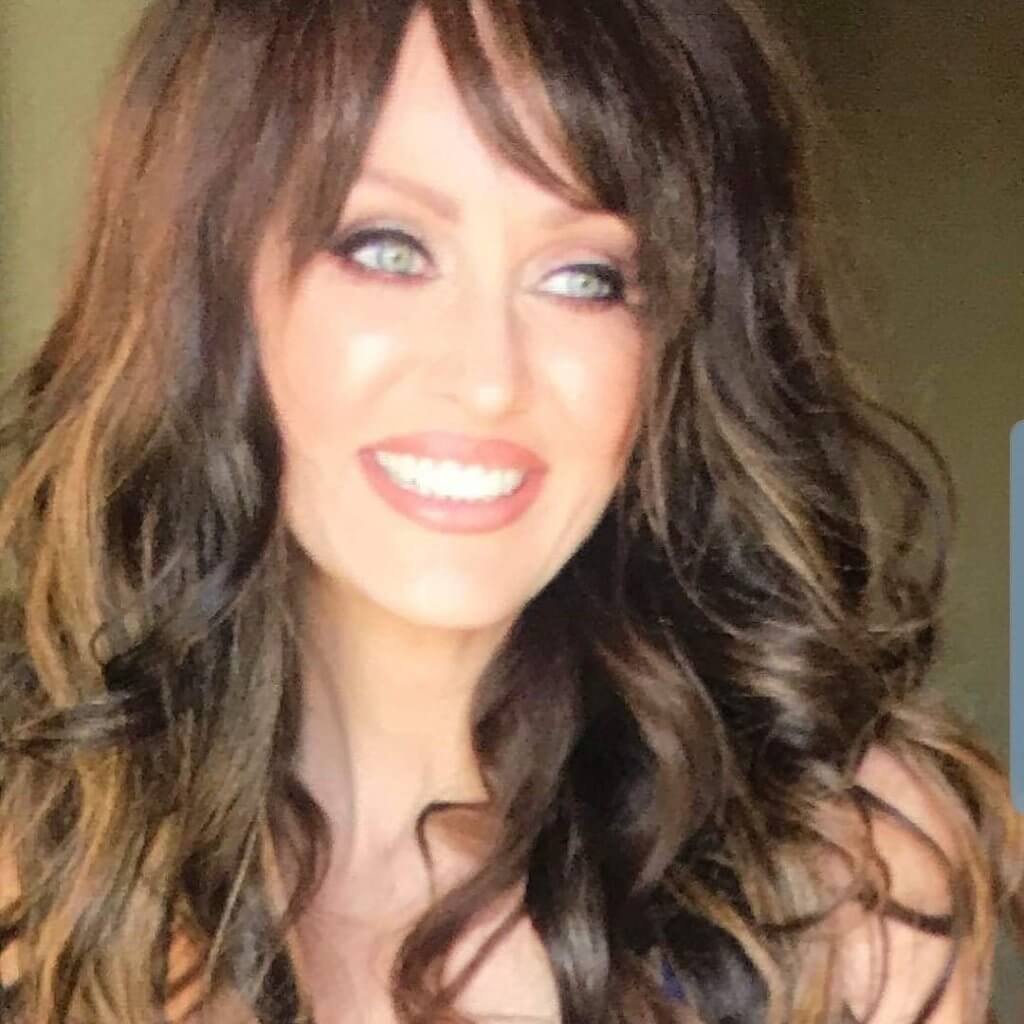 Any closing thoughts about anything on the planet?
There is so much uncertainty in the world right now, not only regarding COVID19, but also the environment. Growing up in the forest industry I know how important it is to respect the environment. In British Columbia, forest companies pride themselves on reforestation and taking care of our timber lands.
I think now, with so many stay at home orders in place, we have a better understanding of humanity's impact on the planet. It was a blessing to see the turtles return to the beaches all over the world, and the clarity in the Venice waterways after only a few weeks of man not being as traditionally active in those areas. This gives me hope, and I continue to have faith in humanity that from this, it is possible to have a shared existence with God's creatures if we respect Mother Nature.
Follow Sherry Nelson on the web:
Instagram https://www.instagram.com/xoxosherryxo/
Facebook https://www.facebook.com/sherry.nelson.5076